Bormioli Pharma, Fast Factory, a user-centric approach to develop and design groundbreaking products
Transformative innovation
Brief
Set out on a new journey towards product innovation, which would make Bormioli Pharma a key player, capable of bringing groundbreaking solutions to the market quickly, continuously and independently.
Solution
One-year long program scheduled on three stages: identify and analyze users' needs along with emerging pharma trends and phenomena, define the company's priorities, and develop innovative products.
Impact
Definition of a trend & user-driven strategy that led Bormioli Pharma to the drafting of three design briefs. Each of them, later developed by maize, gave rise to three new product concepts, patented and presented at the industry's leading trade show. 9 brevetti/ 9 patents
B
ormioli Pharma, the leading Italian brand of glass and plastic primary pharmaceutical packaging, used to develop new products, satisfying the demands of and taking inputs from pharmaceutical companies, for which it develops primary packaging. We challenged this time-consuming and resource-demanding approach by proposing a new program.
As part of a corporate program to promote an agile approach to innovation, we developed a three-phase process: from field research aimed at understanding the needs and behavior of users (patients, pharmacists, hospital staff, etc.) to co-designing possible solutions as well as rapid prototyping of new products.
"Being at the forefront of innovation also means promoting a change of mindset within the company. Innovation must be spread throughout the company. Our employees are the key players in this innovation process. This is true regardless of individual roles, because everyone might have a great idea that is worth developing."
Federico Piutti
Innovation Manager, Bormioli Pharma
Understanding of the final users and opportunity framing
The first phase of the journey included interviews with the main stakeholders of the market – users, pharmacists, and nursing operators. The on-field research has come along with trend & phenomena cross-industry research aimed at identifying new opportunities within the market. What we identify as the main drivers of change of the market become what now Bormioli Pharma consider to be the four key pillars of their innovation strategy roadmap:
Usability, going from a mere drug container to a drug delivery tool and interface that considers users' limitations and needs;
Connectivity, designing packaging able to collect data and communita efficiently with the user;
Traceability, ensuring products and materials supply chain control and visibility;
Sustainability, developing materials, production processes and product components able meet environmental new expectations.
In the second stage of the process, together with Bormioli Pharma, the design briefs were established, based on the insights surfaced from research.
Going from relevant insights to designing innovative products
From that moment forward, we embarked on the third and most crucial stage of our journey, known as the Fast Factory. This iterative process employed the key principles of fast prototyping, where we progressed from 3D printed mock-ups to high-fidelity functional products. The primary goal of this stage was to develop and deliver innovative products within a short time frame of four to six months, depending on the product range.
Including research, design, mock-ups, and prototyping activities such as, Fast Factory involved ten people from Bormioli Pharma, including R&D and Marketing personalities who joined several co-design moments sharing their know-how with the maize team.
Testing the interest of the market
The outcome covered up to twelve concepts. Two of them have been prototyped and patented, then showcased at the CPHI Worldwide in Frankfurt, in 2019.
Plug. An integrated parenteral drug reconstitution system designed to reduce medication preparation time and provide greater safety for professionals and caregivers.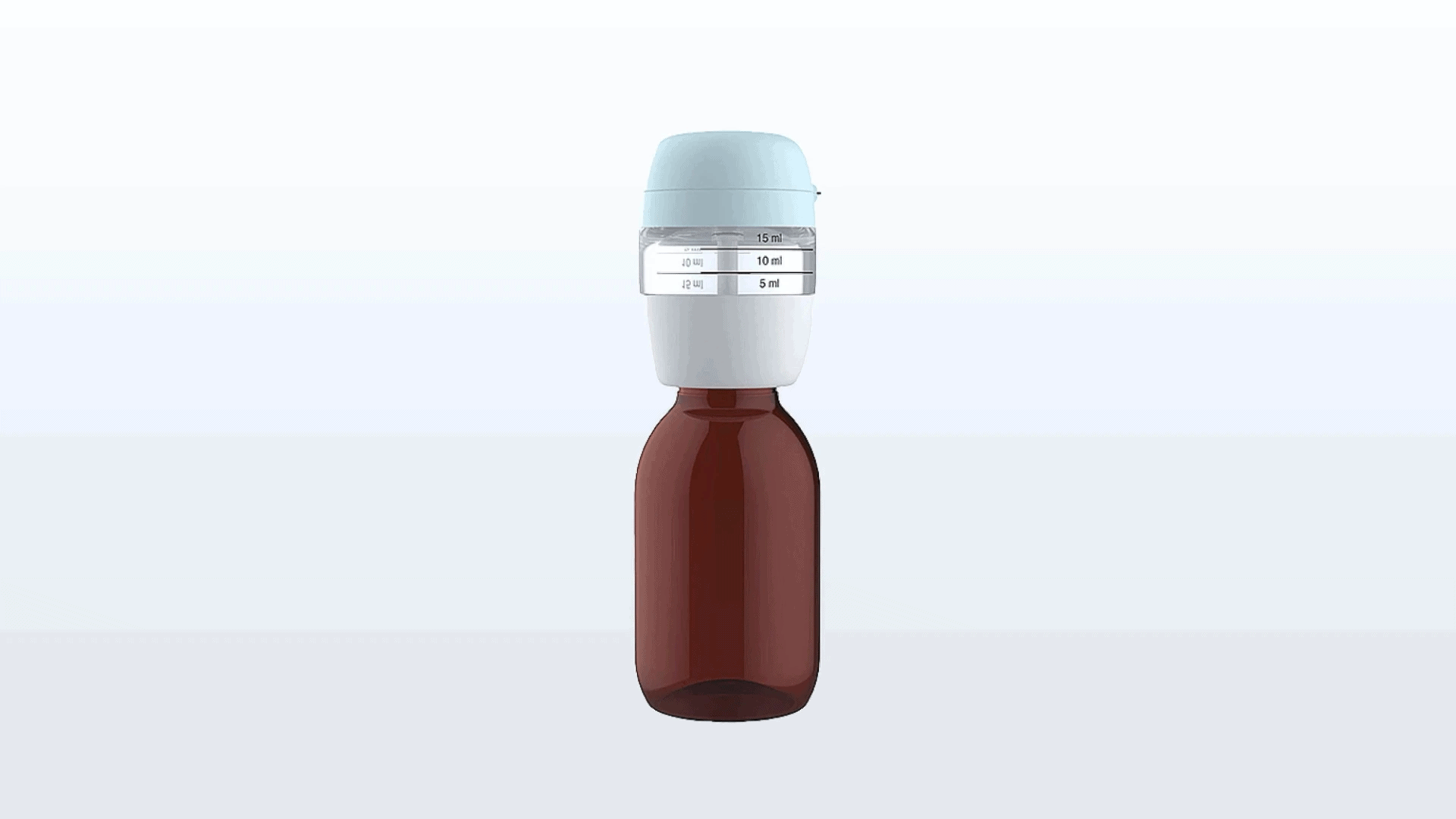 Andy. An integrated dosing system for oral liquid medicines that can be used with one hand and is designed to allow the medication to be taken directly from the bottle.
After its first success, the company decided to turn this journey into a regular annual process that can help them identify some of the R&D department's new products and projects.
The outcomes are always exciting, with many concepts, several of which have been prototyped, patented and subsequently presented at events and trade fairs.
The entire process is characterized by decision-making moments with the people of the company, during which we converge on a shared direction.
It is through projects of this kind that the concept of the nonlinearity of the transformation journey emerges overbearingly. Innovation is a process of continuous application of the phases analysis-ideation-verification-change that can repeat cyclically; and it must be done hand in hand with the client.