CSL Behring, a social innovation path to improve the lives of people with rare diseases
Brief
Identify concepts regarding innovative solutions for people with rare diseases and hospital staff. Develop the most promising ideas to tell the hospital pharmacy community and beyond about them.
Solution
An open innovation path that involved young pharmacists, design and pharmacy students, hospital pharmacists, and members of patient associations, aimed at developing solutions that improve the lives of people with rare diseases.
Impact
Two interactive prototypes were created to inspire and improve similar platforms that meet the same needs of patients and hospital pharmacists.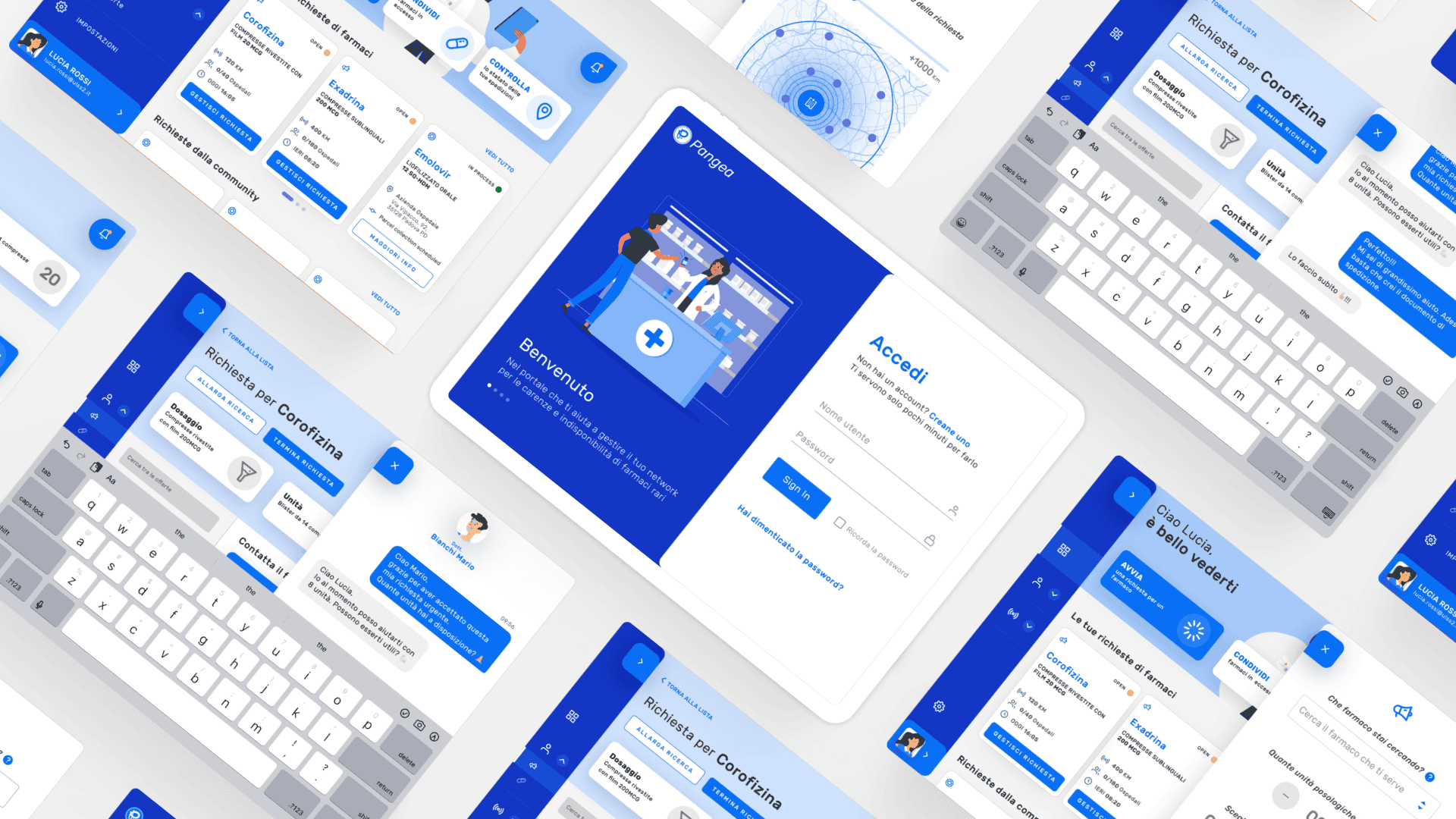 T
he pharmaceutical
company CSL Behring
approached us to organize an innovation pathway in collaboration with SIFO, the Italian Society of Hospital Pharmacy, with the aim of listening to end users and creating together with them solutions to improve the management of rare diseases and, consequently, the quality of life of people with these medical conditions.
The involvement of end users led not only to devise and detail solutions corresponding to the needs of future users but also strengthened the relationships between the community of hospital pharmacists and the community of people with rare diseases.
An initial hackathon aimed at recent graduates or students in pharmacy or design led to the identification of two concepts: an app and a web platform. In subsequent co-design meetings with pharmacists and patients, we evaluated the winning ideas and delved into the needs of end users. For the 2 identified solutions, we then focused on the user journey and developed an interactive mock-up.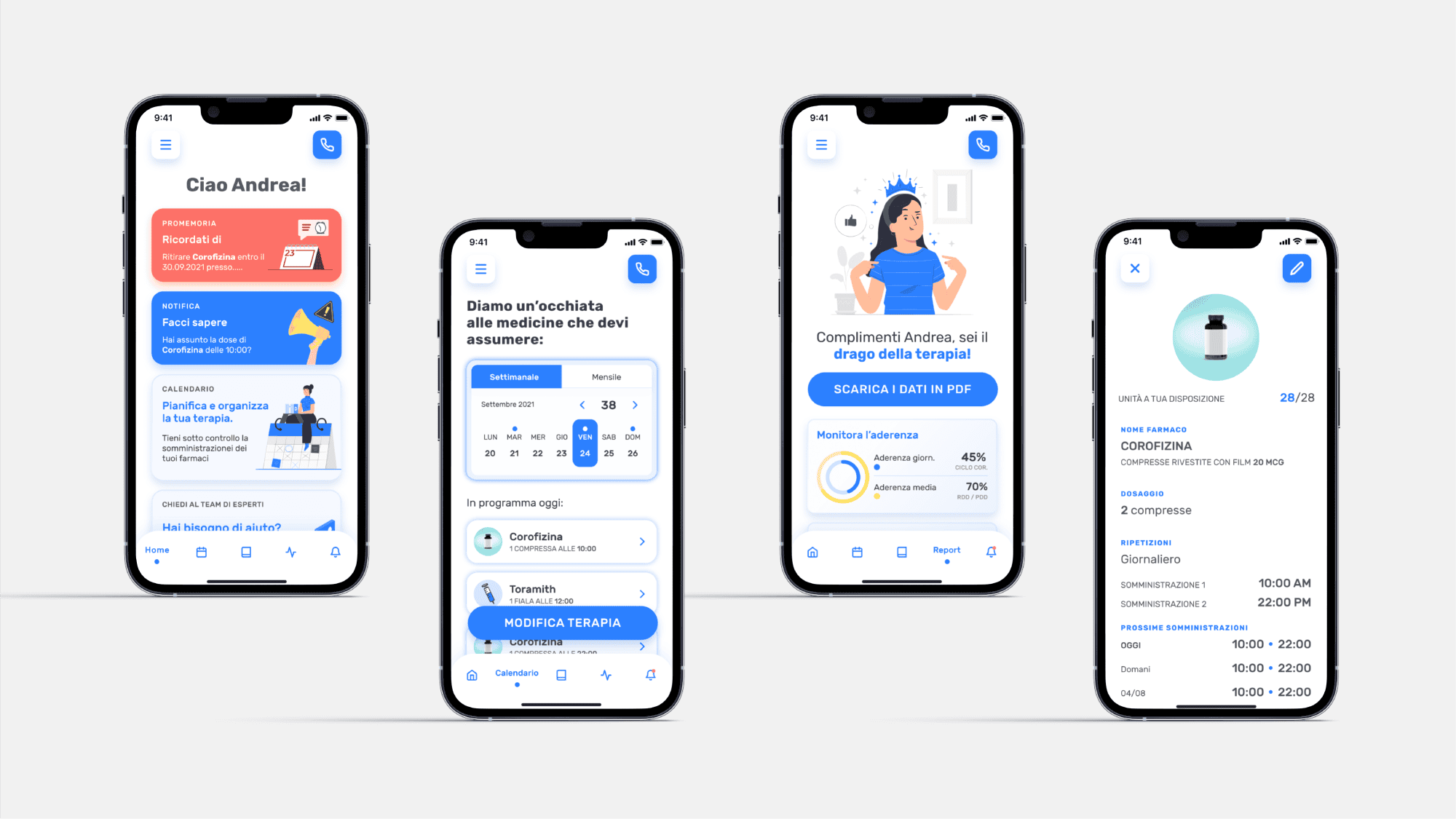 Finally, the last session was dedicated to refining the prototypes and building the storytelling structure to present them at the SIFO conference. As a final step, we created three videos in animated graphics illustrating the whole process.
The prototypes created are artifacts that give concrete, tangible, and clear form to any solution or a single aspect of a more complex idea. They illustrate the user experience, summarize a service, simulate an interaction, test one or more features, and enrich the discussion, allowing the final output to be tested and refined.
By facilitating discussion and validation of an idea by a team, rapid prototyping is widely used in innovation processes in all sectors. In our organization, in addition to consulting work, we value know-how and making ideas reimagine reality. That's why we like to visualize concepts, processes, and new solutions from the preliminary project stages.
The synergy between Maize, CSL Behring, hospital pharmacists, and patient associations ensured that the needs of the people involved in the system were translated into concrete, digitally prototyped solutions that can be evaluated and developed.