The evolution of music fruition
A reflection on how our relationship with sound is changing.
by Valentina Lunardi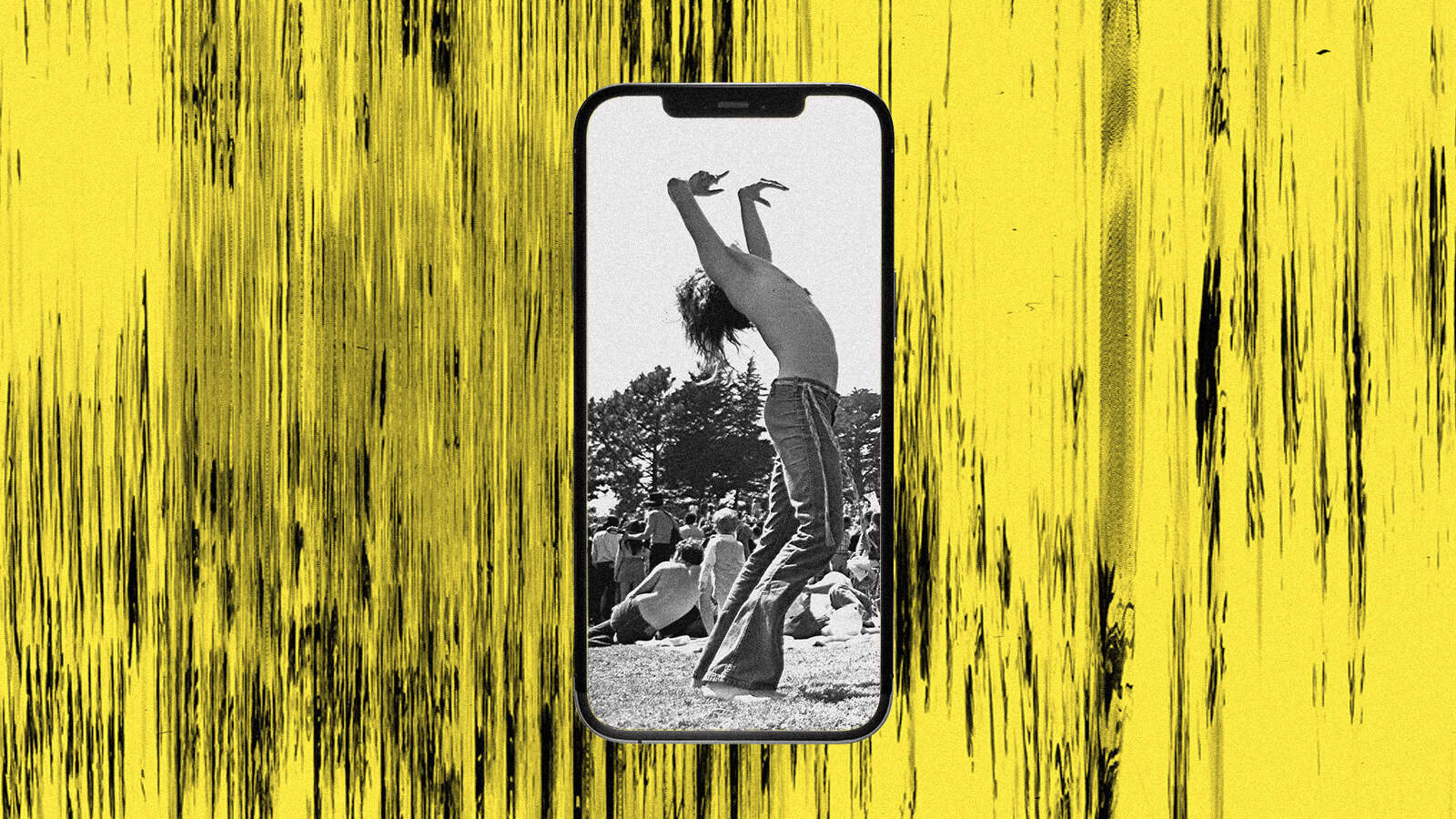 For a long time, we have been a society centered on a single sense, that of sight, which over the years has scrolled through media and screens large and small, from television resolution to the everydayness of our cell phones.
Yet for some time now, something has been changing: sound has regained our attention differently, making its way onto our screens thanks to new audio experiences (think of podcasts but not only), fruition tools that offer personalization of content, and new hybrid and lifestyle experiences that see the involvement of new sectors and communities.
This change certainly has to do with some drivers that have strongly influenced the concept of music creation and enjoyment, first and foremost streaming. According to research conducted by IFPI (International Federation of the Phonographic Industry) in 2019 in 19 music markets, 89% of users listen to music through on-demand streaming services, with major growth detected in the 35-64 age cluster. And if we count that the most performed activities while listening are driving (70%), relaxing at home (64%), or cooking/cleaning (51.%) is also understandable how it is possible that in 2020 marked by Covid and the suspension of the social enjoyment of music, the music market grew by 7.4%. The growth was driven by streaming, particularly paid subscription streaming revenue, which grew 18.5%.
But leaving market data aside and looking more closely at user behavior and expectations, two phenomena stand out as particularly interesting in imagining new developments in music assets concerning the market. On the one hand, the element of the community of "like-minded people" who gather around experiences of the highest quality. On the other hand, the use of the sound element to express a "branded lifestyle".
Listening Clubs
If the first social space to enjoy music that comes to mind is the club, you probably won't be pleased to hear that there are signs that this venue model is starting to get a little outdated: in Britain, annual nightclub admissions fell by 23%, and revenue by 21%, between 2010 and 2015. The good news is that for a new generation of users, the music experience is serious business, so much so that it deserves spaces and experiences of the highest quality. Experiences that are possibly shared and shareable. It is the case of Spiritland, a listening space with one of the highest quality sound systems in the world. It works like a café by day and a bar by night doesn't have a dance floor and is dedicated to offering a space with an unbeatable listening experience. Even the super cool brand Off-White has sensed the scope of this new musical wave less disco event and more cultural experience: in 2020 it opened a new flagship store in Miami designed by Virgil Abloh and AMO director Samir Bantal that in addition to being a physical store, equipped only with storage space for clothing currently on sale, has movable walls to create a venue for music and art events, fashion shows, and more.
Of course, interesting experiences are also emerging on the digital side. If the virtual events within Fortnite by Marshmello and Travis Scott, with their millions of participants, have opened a new era for the concept of concerts, players from other sectors are wasting no time in launching digital initiatives. That is the case of the mobile-first video shopping platform NTWRK, which in June 2020, announced Transfer: a two-day event where attendees can shop, listen to panels and interviews, and watch music performances and DJ sets. During the virtual festival, curated by publisher and designer Edison Chen in collaboration with street artist Futura 2000, more than 30 brands and artists released products on NTWRK's mobile app, Instagram, YouTube, and TikTok.
Lifestyle audio POV
The trend is now more of a standard than a novelty speaking about successful brands: it is an established expectation for consumers that they prefer to buy and be loyal to products and services that express values and a lifestyle concept that they share and can experience. But with an attention span in continuous contraction (we are now talking about 8 seconds) and a profusion of stimuli, especially visual ones, to which people are subjected, the audio medium has begun to inspire new ideas for communicating with brands' audience. The fashion sector, already accustomed to associating products and experiences, is showing to be particularly active. Such is the case with Vans, which in February 2021 launched a live-streaming network called Channel 66. The network broadcasts both audio and video programs, including DJ sets, talk shows, live performances, and workshops. Vans aims to elevate the connection with the local communities in which it broadcasts by inviting small business owners, restaurants, music venues, and independent record labels. Carhartt is on the same page: the Relevant Parties capsule collection is based on the brand's podcast series of the same name and is co-created with several independent record labels. Carhartt has paired a limited edition cassette featuring the work of each label to the collection. To celebrate the launch, NTS Radio held 12 hours of shows consisting of slots curated by each label.
Other experiences play with the concept of music as a communicative vector, as the success of the music social par excellence that is Tik Tok is already demonstrating. For example, the Brazilian architect Guto Requena has started a collaboration with the design studio Midiadub on Heartbits: a free application that converts the user's heartbeat into sounds to be sent to loved ones. To record their heartbeat, a user puts their finger on their phone's camera to record the vibration, and Heartbits converts it into a 15-second video to send along with a message. Requena designed the app to give people a way to connect with loved ones during pandemic-related blockages.