How Jack Ma is changing the Chinese retail game
Alibaba founder is sculpting the world of tomorrow and is better equipped to know what the future has in store than most.
by MAIZE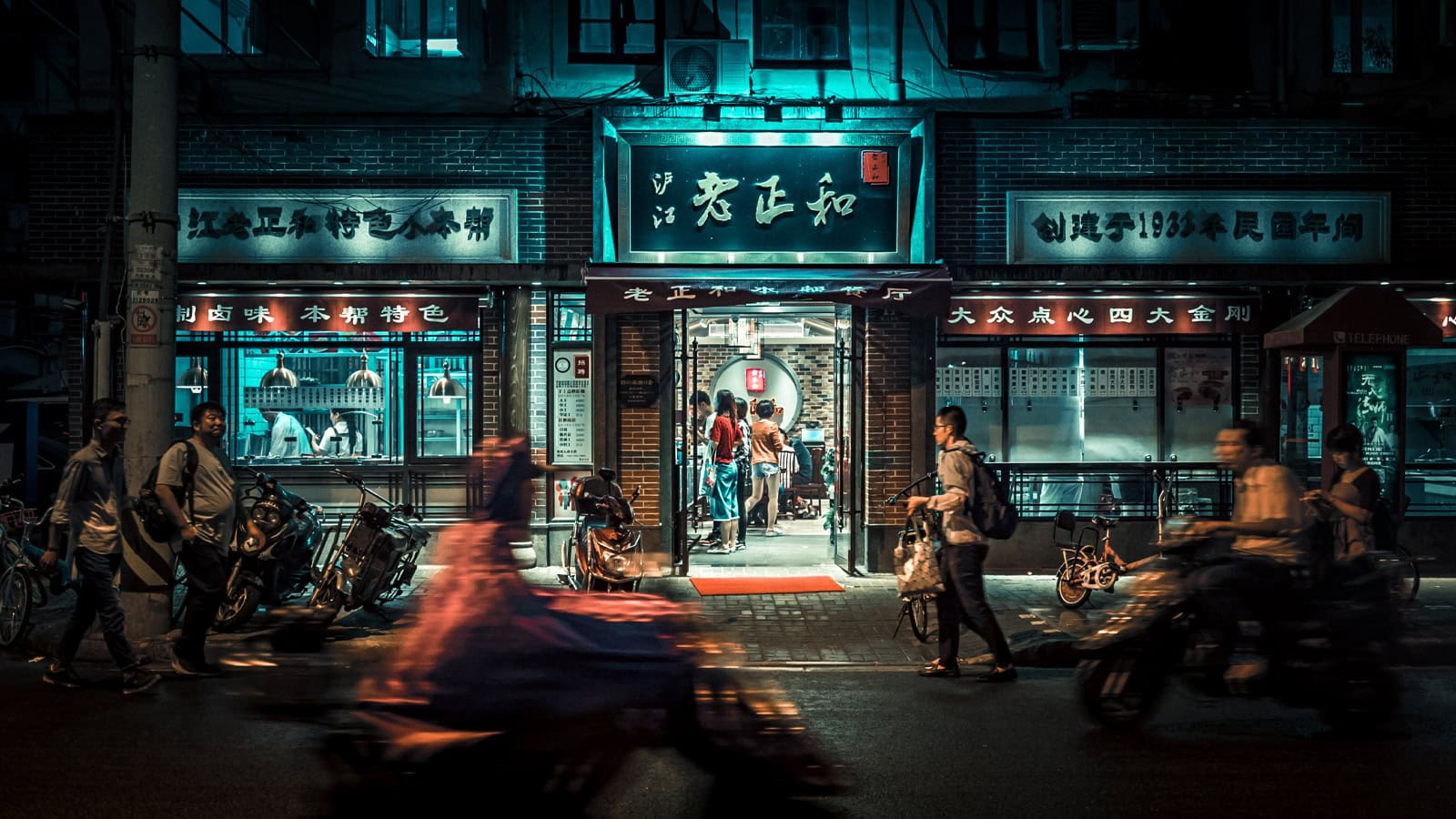 Many people speculate about the future, but only a few have more than an inkling of an idea of what it is going to look like. Even less are those who are shaping it. Alibaba founder Jack Ma is indeed sculpting the world of tomorrow and is better equipped to know what the future has in store than most. More importantly, this is a man who knows what is going to happen in-store.
The Chinese billionaire has spent recent years working on his "New Retail" concept – which aims to revolutionise the way we buy things. The English lecturer turned internet tycoon has already proven he does not make plans haphazardly, yet upon announcing that e-commerce giant Alibaba was ready to bet on the traditional brick and mortar concept, several eyebrows were raised.
To many analysts, this sounded insane. Why did the brain behind the behemoth that was devouring the retail sector want to jump right into it? The answer, as often it is, is money: the Chinese retail market is currently valued at $4.9 trillion. Online shopping is growing, but an astonishing 82% of total retail sales still come from physical stores.
However, Mr Ma isn't only trying to lay his hands on a bigger slice of cake – he's going after the entire bakery. In January 2016, he opened the first Hema Xiansheng, a supermarket store where the future is already happening. The supermarket is a retail experiment which innovates the concept of a physical store in many ways and wherein technology plays a pivotal role.
In this smartphone-powered store, customers gain access to a world of new activities once they have downloaded the Hema app. They can then scan groceries, fresh fruit and foodstuffs from all over the world, revealing information on the what they may go onto purchase. The information ranges from the origins of products to suggestions on similar or related items. Customers can then add the products to a virtual basket and pay thanks to the fact that the app can be linked to both Alipay and Taobao accounts.
In-store, there are no heavy baskets to carry, buyers can have their food prepared specifically for pickup, opt instead for home delivery or even ask their food to be cooked in one of the in-store food booths (which pay a rent plus a 20% commission to the store). Facial recognition software can also be used to analyse customer reactions to certain products.
Where ordinary supermarkets are designed to maximize the time spent by clients in-store, exposing them to as many items as possible, Hema stores turn this idea on its head. Instead, the stores aim to shorten time spent and speed up the entire process between when an item is ordered and when it is handed over to the buyer.
Recently, Hema started experimenting with a 24-Hour delivery service to capitalise on the overnight online shopping phenomenom. Through Taobao and Tmall platforms, Alibaba Group discovered that around 80 million people, mostly women over 30, habitually visit e-commerce sites between midnight and 4 a.m.
In short, Alibaba has found a way to ensure an enjoyable and personalized experience which seamlessly merges the best aspects of both online and offline shopping. People have the online advantage of immediacy, information and personalized proposals together with traditional, more tangible gains such as touching, smelling and examining the product they are going to buy. With the inclusion of food booths, Hema turned the routine chore of buying food into more of a social experience that can lead to a lunch or dinner with friends.
Every store is both its own warehouse and logistics centre. Additionally, stores are also designed to host events that facilitate interaction with customers, recruit fans, and work as spaces for dining events too – a system fuelled by a small army of item pickers, packagers and couriers.
Alibaba is continuing to invest enormous amounts of financial resources into brick and mortar retail. The giant has bought stakes in companies including Sanjiang Shopping Club Co. Ltd (one of the main supermarket operators in the Zhejiang Province) and developed strategic partnerships such as the one it has now with Shanghai Bailian Group Co. Ltd, one of the largest retailers in China.
In January 2017, it announced it was going to become Intime Retailing Group's controlling shareholder through a $2.8 billion acquisition, and, later that year in November 2017, Alibaba acquired a 36,16% share in Sun Art Retail Group Ltd (a $2.9 billion contract) – the country's largest hypermarket chain which operates around 446 complexes in 224 cities under the banners of Auchan and RT-Mart.
The Chinese e-commerce giant has paid attention to parental stores too, which usually are family-run, neighbourhood businesses. They are small but they are many, with around six million in China alone. These stores were targeted by the Ling Shou Tong (Retail Integrated) program, which aims to reinvent cramped and outdated stores across China. The owners who decide to embrace this change are aided by a consultant who helps modernise signage and interiors. Most importantly, the programme integrates the store in the net – once a store's inventory is digitised, the brick and mortar venue becomes a terminal of a centralised warehousing and logistics system.
The proprietors need not worry about negotiating with multiple distributors nor keep a record of what items have to be ordered. The Ling Shou Tong app provides them with real-time, detailed information about their clients' preferences, showing trends and helping them to order the correct products, at the correct time, in the correct quantities.
Ma and his team are building something which is much more than simply an omnichannel. They are creating an entire ecosystem which centers on Alibaba's apps and platforms. The Chinese colossus has developed a strategy to not only win the battle for both online and offline, but also to fuse them together in a unique environment. Instead of chasing users once they are online, it is connecting them to the offline world.
Data makes the difference. The more customers use Alibaba's apps or buy things inside its physical stores, the more of their data – today's business world's most valuable asset – is sourced. The continuous gathering of data helps it to understand the hearts and minds of its customers.
In just over 2 years, 46 Hema stores in 13 Chinese cities have opened. Mr. Ma however, aims to increase this number to 2,000 in the next five years. It may seem then that Jack Ma is on his way to consolidating his monopoly further, but there are others on his heels. His main rival, Jeff Bezos, the man behind worldwide e-commerce Amazon, currently has a market cap almost twice as big as Alibaba's. By acquiring the supermarket chain Whole Foods, a world leader in natural and organic food, Amazon has mimicked its Chinese competitor – but still ebbs behind Alibaba when it comes to integrating brick and mortar venues into its own ecosystem.
Alibaba also must be weary of competition in China, too. JD.com, another e-commerce company which owns the largest drone delivery system, has started investing in brick and mortar stores – the competitor has now launched their high-tech supermarket 7Fresh as well as developed an array partnerships with more traditional partners.
In such a rich market, competition is always high, but Jack Ma has a notable advantage: he didn't stumble into a new market, he alone created it from scratch and encapsulated it within his own philosophy – New Retail. The new retail landscape in China, is dominated almost entirely by Alibaba. From logistics to warehousing, inventory and distribution – it doesn't matter how big your brand is, if you want to succeed in retail in China, it would be wise to get along well with Mr Jack Ma.