Exploring new creative agency models
Here's how the next generation of agencies is adapting and molding the future of advertising.
by Alessandro Biggi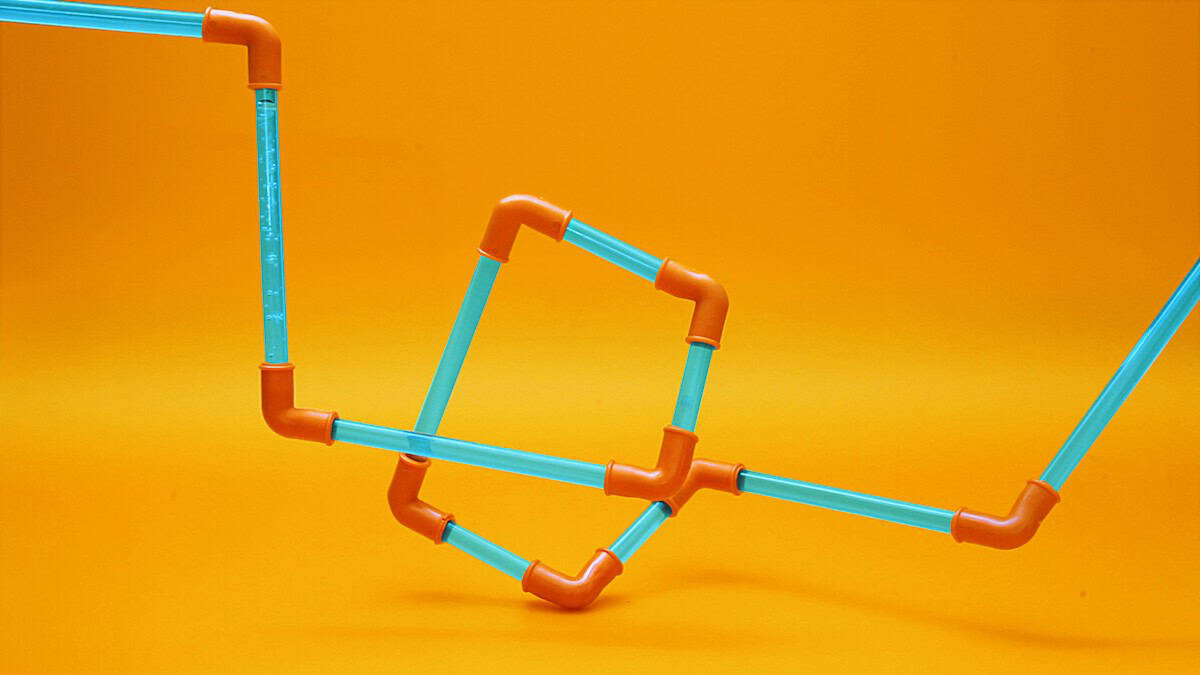 Decades ago, advertising executives sitting at traditional office cubicles couldn't have predicted the industry as it stands today. The wondrous world of advertising has been flipped on its head and forced into innovation more than once.
Content Content Content
2017 was the first year online advertisers outspent TV advertisers by $30 billion on a global level. In 2018, this trend will continue and the spending gap will further grow to $40 billion.
The growth in internet advertising is being driven by social and video display ads, like those we've become accustomed to on Facebook, Instagram, and YouTube. Needless to say, all of this growth is taking place on mobile, which grew 25% this year, garnering 60% of all internet ad spending.
The internet first, and mobiles second, have revolutionized advertising in the most astounding way. Not only have they changed the way ads are broadcast, but they've changed the way brands and consumers interact with them. The fast pace of the digital age, content creation, and everything that comes with it, is constantly shifting.
In the early ages of advertising, brands were producing one or two large campaigns per year, investing heavily in large productions and betting on premium TV placements. Today, 60% of marketers create at least one piece of content every day.
As a matter of fact, since the 1970s ad exposure grew from 500 ads per day to 5,000 a day in 2018. While the lifespan of an ad has reduced drastically, the businesses that create content regularly are consistently seeing better results in terms of traffic, awareness, and ultimately conversions.
Content consumption keeps growing as new media and new mediums keep evolving. Every day, we watch more than 100 million hours of Facebook video content alone, and there are over 800 million people looking at Instagram stories. As a result, new and varied creativity needs to be constantly developed in order to keep audiences engaged. One of the most exciting challenges and opportunities for every brand will be understanding how messages work across evolving formats.
Following this shift to a more fragmented, and digitally-driven world, brands are changing their approach to marketing and content creation as they increasingly act as publishers.
As part of this process, brands are also re-evaluating the relationships they have with their agencies. Brands are recognizing that in a digitally-led, tech-enabled world, there is no longer a need for complex and rigid agency structures. Instead, it is more important to have an agile team that can rapidly develop campaigns or content, that can be deployed regionally, nationally, or globally.
So, with so much change happening across the advertising industry, the question facing many is: what's the right agency model going forward? There is no blueprint, but there are some important considerations to take into account when building a new agency model.
There are currently four different models that are on the rise: 
In-house agencies
Consulting going creative
Small boutique agencies
Decentralized agencies
Each model has its strengths and weaknesses, and taps into the unique needs of different types of target clients. All have made their place by representing a change to the status quo, and plan to do so for the foreseeable future.
In-House Agencies
In-house advertising agencies are on the rise as marketers look for more effective and cost-efficient ad models.
According to research from Forrester and the In-House Agency Forum, a few years ago most marketers that replaced or supplemented their external agency with an in-house agency, prioritized cost savings and speed. Today, cost efficiency and speed are still hallmarks, especially as marketers need to produce more digital creative work at a faster pace. However, they aren't alone in driving the in-house trend; the other key element is having a team with a deep "knowledge of the brand and of the business."
Marriott Hotels and Resorts might be the best example of how the in-house agency model can become the next frontier for brand marketing. In 2014, Marriott launched a global creative and content marketing studio to handle internal work for its portfolio of 18 travel-related brands. The first step towards that model was hiring David Beebe, a former Disney-ABC Television executive and producer, to lead the initiative.
Following his lead, the in-house division was structured in three parts: 
content development, which is the personal creative agency;
production, or the entertainment division responsible for video content ranging from Web clips to TV shows;
distribution, a real-time marketing group that monitors social media to ensure immediate interaction with trending topics.
Fast forward four years: the model has been growing well, becoming a reference for content marketing and storytelling within the travel space, as well as collecting several advertising awards.
Marriott isn't the only brand running a successful in-house studio, this year the most acclaimed was Spotify, and Southwest Airlines, Unilever, and Chobani have been making notable strides as well.
The most fascinating part, however, is that in-house agencies still often hire external agencies. So, as companies continue to do more marketing on their own, a future role for external agencies might be to recognize that if a brand wants to take a service in-house, their new job may be to adapt quickly and help the in-house agency, rather than hinder them.
This trend is already gaining prevalence as agencies are increasingly helping their clients find talent for internal creative roles. In some cases, agencies are even adding their own talent services to assist clients. This has proven a successful long-term strategy as agencies foster relationships with creative allies on the inside.
That being said, the weakness lies in the simple fact that talent acquisition and retention remains one of the most crucial challenges facing in-house agencies, as most top creatives won't be attracted to working for the same brands over and over, often within very large and bureaucratic companies.
As Libby Brockhoff, CEO of Odysseus Arms put it: "It's a fantasy to believe that creative people can show up to the same place day after day and produce brilliance. In my experience, creative people need shiny new objects and quirky environments — not a single product, job security, and stock options — to produce their best work".To recap:
In-house agencies pros: cost saving, speed, better brand knowledge
In-house agencies cons: hard to attract and retain top talent, conservative creativity
Consulting Going Creative
In 2018, for the first time ever, four consultancies cracked Ad Age's ranking of the 10 largest agency companies in the world.
Consultancies are seeking to buy their way into the creative game via acquisitions. Up until a few years ago, firms mostly stuck to buying agencies with expertise in web and mobile development, and user experience design. But the game changed in 2016 with three big creative agency acquisitions lead by Deloitte Digital (Heat), IBM iX (Resource/Ammirati) and Accenture Interactive (Karmarama).
In general, consultancies have several competitive advantages over traditional agencies. Namely, consultancies can leverage their long-standing relationships with brands. As they pitch for new or more business, they are usually going top-down through CEOs, attracting less attention from procurement, even though they are usually very expensive.
What's more, brands are known to gravitate towards a more integrated approach, getting to collaborate with partner executives that have a very deep understanding of their business and goals.
One of the most important selling points might just be the simple fact that consultancies have been able to collect deep, actionable consumer information for decades for most of their clients. This means that they can now build data-based campaigns and support brands to foster more direct, customized content for their audience.
That's what recently happened to Deloitte and its newly acquired agency Heat when they won the pitch for the global campaign of the LG G6 launch. "When we first met Heat during the pitch process, we knew they were a great fit based on their work," said Suyoung Kim, LG's Global Marketing VP. "With the added insight from Deloitte about our business, and what we were already doing in the marketplace," tapping Heat for the launch was a no-brainer, he said. "The workflow is seamless. The connection between our business strategy and marketing strategy is extremely helpful. We are able to save time and resources by working with one business instead of several to get what we need."
But not everyone agrees that consultancies will be able to take on the agency world: it's not easy to go from suit and tie, to white t-shirts and Vans. Aaron Shapiro, CEO of Interpublic digital agency Huge, agrees. "Consulting firms lack the creative and entrepreneurial culture that attracts the best design, digital and creative talent," he said. "Those that do join quickly find out they're not in an environment where they're able to do great work; they're not in a place where great work is even appreciated."
To recap:
– Creative consulting pros: integrated, data driven approach, business knowledge
– Creative consulting cons: no creative blood, high rates
Smaller Boutique Agencies
At a time when many brands are reducing fees and cutting back on agency rosters, there is an opportunity for smaller shops to gain traction with big brands.
In fact, the smaller shops have trimmed the fat that clients don't want to pay for and can make their own decisions since they're not beholden to a parent company.
Moreover, the traditional retainer model doesn't have to apply in this case. Most boutique agencies are flexible enough to work on a project by project basis, enabling brands to be "free to experiment" without committing to a specific partner (such a millennial thing).
Boutique agencies are also better at adapting to the client's needs and structure. Increasingly, clients are asking to be part of the creative process. They want to collaborate, iterate, and ultimately feel ownership over the outcome, which makes them more likely to champion it.
Last year General Mills, which is one of America's largest advertisers, picked a diverse lineup of smaller shops to handle assorted projects for them. "In looking to round-out our roster, we met with dozens of interesting agencies and were wildly impressed by the breadth of talent out there," said Michael Fanuele, former General Mills VP and Chief Creative Officer. "The industry is teeming with small agencies of every variety doing really powerful work. We're very excited to work with these three agencies. We're confident they'll help us crack great creative work for our brands, and they'll do so with ambition and generosity."
Smaller agencies have also been able to attract a wider range of creative talent by providing a more dynamic environment, where creatives feel that they can have a real impact.
One weakness for boutique agencies lies in the premise that they are not always the best candidates for taking on large projects, especially if a global scope is required.
To recap:
Boutique agencies pros: lean structure, more flexible approach, great creativity
Boutique agencies cons: lack of scalability and global reach
Decentralized Agencies
Thanks to coverage of the illusive crypto market, decentralization has become quite the buzzword. This term can also be applied to creative agencies, and defines an atypical model based on the combination of 5 main elements:
No in-house creatives
External professional creative network
Scalable global teams
Great project management capabilities
Deeply rooted in technology
In other words, decentralization could be seen as the evolution of crowdsourcing towards a more professional, technology driven approach. A model that allows brands to gather creative content on large scale while keeping an optimal level of quality at an affordable price point.
At Zooppa, one of the first examples of decentralized agency, we have built a large professional creative network that resides in over 87 different countries. Diversity is our mantra, with 30% of our creative directors being female – compared to a mere 11% in the industry. That, and we have over twelve-thousand recent graduates that are just entering the advertising world.
This diversity and scale allows brands to tap into different perspectives and approaches for every project they want to develop. They can adapt to the demographic they are targeting and can gather content and insights from anywhere in the globe.
At the core of Zooppa's team stands a group of project managers that are the main interface for both the client and the creatives. Their role is to support the brands throughout every phase of the process, from brief definition, to strategic guidance and creative team selection. At its core, the principle of the decentralized agency is that we assemble the best possible team, on-demand, for every single project, based on skills, expertise, location, and equipment.
Zooppa collects and leverages all of that information through our proprietary tech platforms, which allows us to scout the best creative teams for each project, as well as manage the execution in an efficient and lean way.
The advantage on the client's side is clear: no overhead costs, different creative perspectives, global reach, and scalable production volumes.
These key values allowed Zooppa to score several different projects with top brands, such as the TVC for Amazon Prime Photo, seven different campaigns for FCA, 2017 season ticket campaign for F.C. Inter, and the Media Day coverage for the National Basketball Player Association.
Recently, we executed a videos series campaign for eHarmony, a leading brand within the online dating space. After defining the strategy to support the launch of new features in their app, as well as increasing the downloads, we engaged eight different creative teams to pitch concepts and storyboards. We supported the client in selecting the three pitches most in line with their goals and moved forward with the production process.
At the close of the project, Candice Na, Senior Marketing Manager of Acquisition at eHarmony said "Zooppa's production process was seamless and affordable, and it's why we came back multiple times to get meaningful content created with top-notch directors. While we're over the moon about the finalized spots, we're even happier that viewers are enjoying and responding to the stories too. In a recent test, we saw as high as a 200% increase in brand search for people who viewed the video vs. those who hadn't. I'm optimistic that we'll have a long future with Zooppa and their filmmakers."
Decentralization also means full flexibility both on the approach and the outcome. At Zooppa, we currently have an ongoing collaboration with a leading software house, Bending Spoons. We help them with performance marketing by creating 40-80 videos per month to promote and drive downloads for their mobile apps. In order to achieve this, we have built an ad-hoc process based on the engagement of three creative teams that follow very specific production guidelines to deliver custom content on a rolling basis. Each video produced costs less than €1000 and is ideal for A/B testing on social media.
The results speak for themselves, Bending Spoons is now the #9 app developer for daily downloads in the world, right next to Snapchat, proving that creativity does not always need to be expensive in order to drive results.
Often, we collaborate with large agencies to support and boost their creative efforts, allowing them to reach the scalability they need without making their structure heavier.
There are other larger agencies that are developing their own decentralized models, such as BBDO that launched Flare Studio. Publicis is approaching decentralization of knowledge through its newly introduced AI, Marcel, that allows – among other things – for all 80k employees to be connected and share expertise and skills for specific projects.
To recap:
Decentralized agencies pros: lean structure, creative diversity and scale, flexible structure
Decentralized agencies cons: more involvement on the client side
Conclusion
"There's the age-old axiom that out of better, faster, cheaper, you can only have two. Those days are over." says Wendy Clark, CEO of Omnicom's DDB "The new model, in the next few years, will be to create great work at the speed of the marketplace at an efficient cost. To do so, creative agencies will adopt more technology, communications planning and media services".
It's hard to say what model will prevail, and how the agency of the future will be shaped. Coming up with successful conclusions, starts with asking the right questions. As Clive Sirkin, Chief Growth Officer at Kellogg's suggests, creative agencies need to ask themselves: are you going to invest in building massive content machines or in high-level strategic thought leadership? Are you going to invest in content execution or are you going to invest in high-level operational general contracting that wires the pieces together? Are you going to invest in loose creativity or hard-driving behavioral science, predictive modeling and analytics?
I hope that some creative answers will come and new interesting models will appear to face the ongoing challenges and the many opportunities that the market is offering.