Atlas 21°03′19″
On NFTs value, a way out to Zoom fatigue, and virtual concerts.
by MAIZE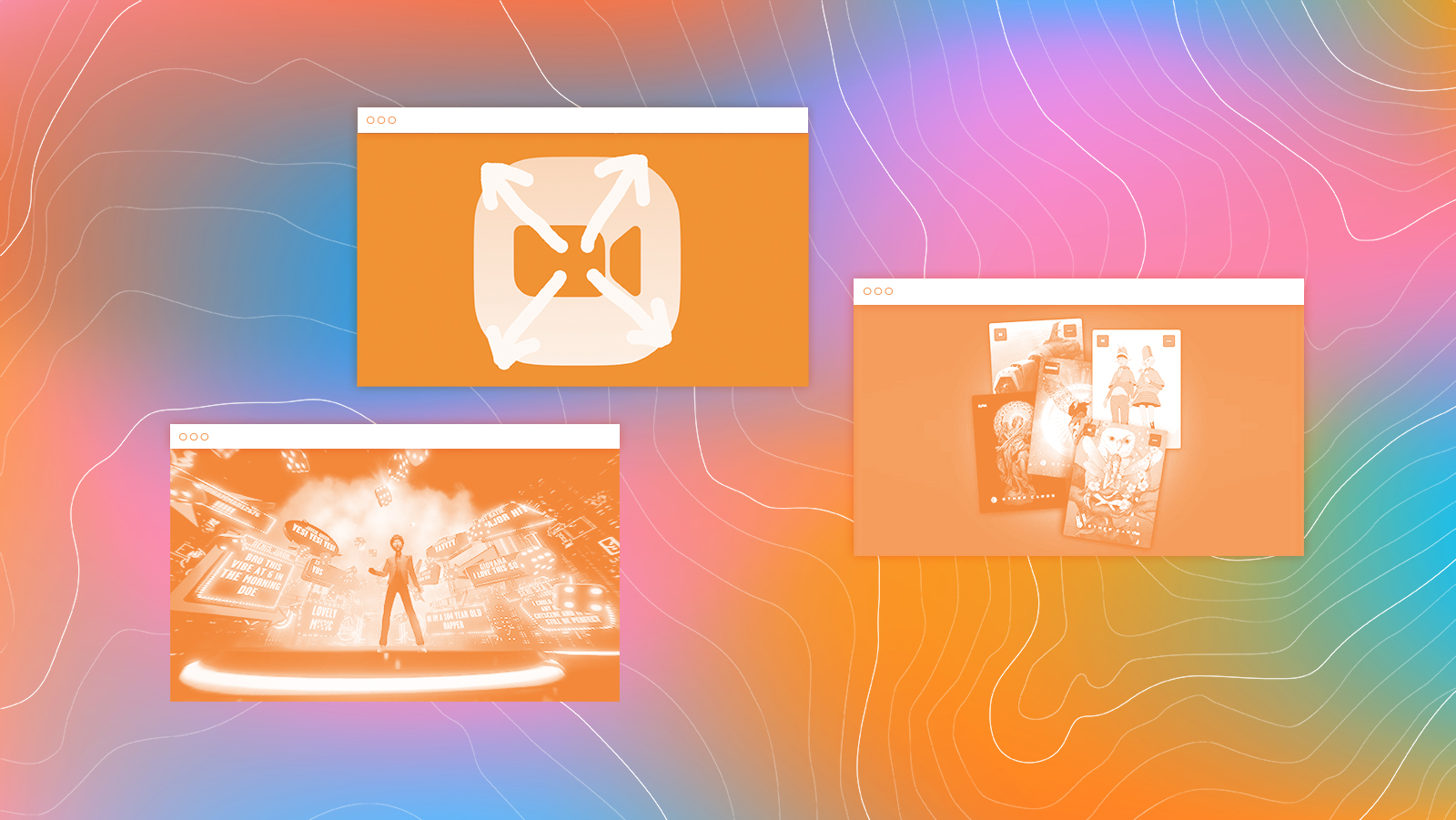 NFTs, NFTs, NFTs: it's been a sort of mantra for the past week. It seemed like no blog, newspaper, or folks haven't mentioned NFTs and the endless potentials behind them. I couldn't help but explore the topic. 
I started with the basics. What are NFTs? How do they work? What is the value they bring to the market?. Yet, I don't know what you understand from the hundreds of articles that surfaced on the web, but this is what I got: Colored Coins were the very first NFTs to exist; in 2017 CryptoPunks and CryptoKitties have generated unexpected tradings of virtual assets opening many people's eyes to the potential of non-fungible tokens; the following years were part of a relevant market growth, the consequent birth of marketplaces like OpenSea and SuperRare, and the adoption of non-fungible assets in gaming and art worlds.
Today NTFs have reached mainstream popularity—and everyone wants to be the next Beeple. 
Anyway, among a series of—to me—worthless marketing activation, I find myself reading about EtherCards.
Not another tokenized kitty photo
EtherCards is a crypto startup that has just sold $3.7 million worth of twisted-up non-fungible tokens (cards) in a presale for early supporters that closed earlier this month. The stark difference from many other NFTs on the digital art market? Ether Cards sold in the presale come with a smart-contract-based "trait" designed to offer additional benefits to card owners. Moreover, the startup has developed a community-driven NFT framework (ready-to-launch) that will empower creators and artists to maximize the value of their NFT art or series leveraging on a customizable marketplace—allowing them to set up events, puzzles, and a dozen other utilities for any NFT asset of their choice. "What you can do right now with NFTs is you can buy, you can sell and you can hold" Andras Kristof, Ether Cards co-founder, claimed. "And I think we can do better than that." 
Still, the question is: Are NFTs a bubble? My gut feeling says yes, but I also think that if we will be able to give them the right "utility", non-fungible tokens can radically change the digital relevance of certain industries. 
And if I have to think of something that has radically changed, it is definitely our relationship with video conferencing apps.
Hello! Can you hear me?
2021 has seen Sam Lavigne, an artist and educator whose work deals with data and automation, in developing the tool we all were dreaming of. Zoom Escaper allows you to self-sabotage your audio stream, making your presence unbearable to others—ultimately helping you to escape Zoom meetings and other video conferencing scenarios. This one really made me laugh but I bet it will be helpful to a lot of you. If you feel reckless, you must install the Zoom Deleter: a program that continually checks for the presence of Zoom on your computer, and if found, immediately deletes it.
Do you happen to experience zoom fatigue recently? Now, you can stop pretending to be interested in what your colleagues are saying and have a break from it.
Writing about escaping experiences can only take me to nowadays' big deal of virtual world: gaming. Indeed, over the past years, gaming has become the escapism realm for most of the Millenials and Gen Zers, defining a metaverse where they gather, socialize, and interact with millions of digital-peers.
Won't you attend a digital-first festival? I find them electrifying.
The show must go beyond
Wave is a leading virtual concert company, willing to bring people together through virtual entertainment. The company, which combines the best of live music, gaming, and broadcast technology has collaborated with over 20 world-famous artists and has recently raised a massive $30 million in funding round to transform the live music experience. Most important, Wave's live experiences—once accessible just through their music platform or via VR—are now streamed on popular gaming and social platforms like TikTok, Twitch, and Roblox. Here's a clip from the first Tik Tok LIVE experience performed by the Weekend, which draws over 2 million unique viewers.