A 15-minute city is better than a smart city
The ultimate urban design strategy attempting to provide residents with everything they need within 15 minutes of their homes.
by Valentina Lunardi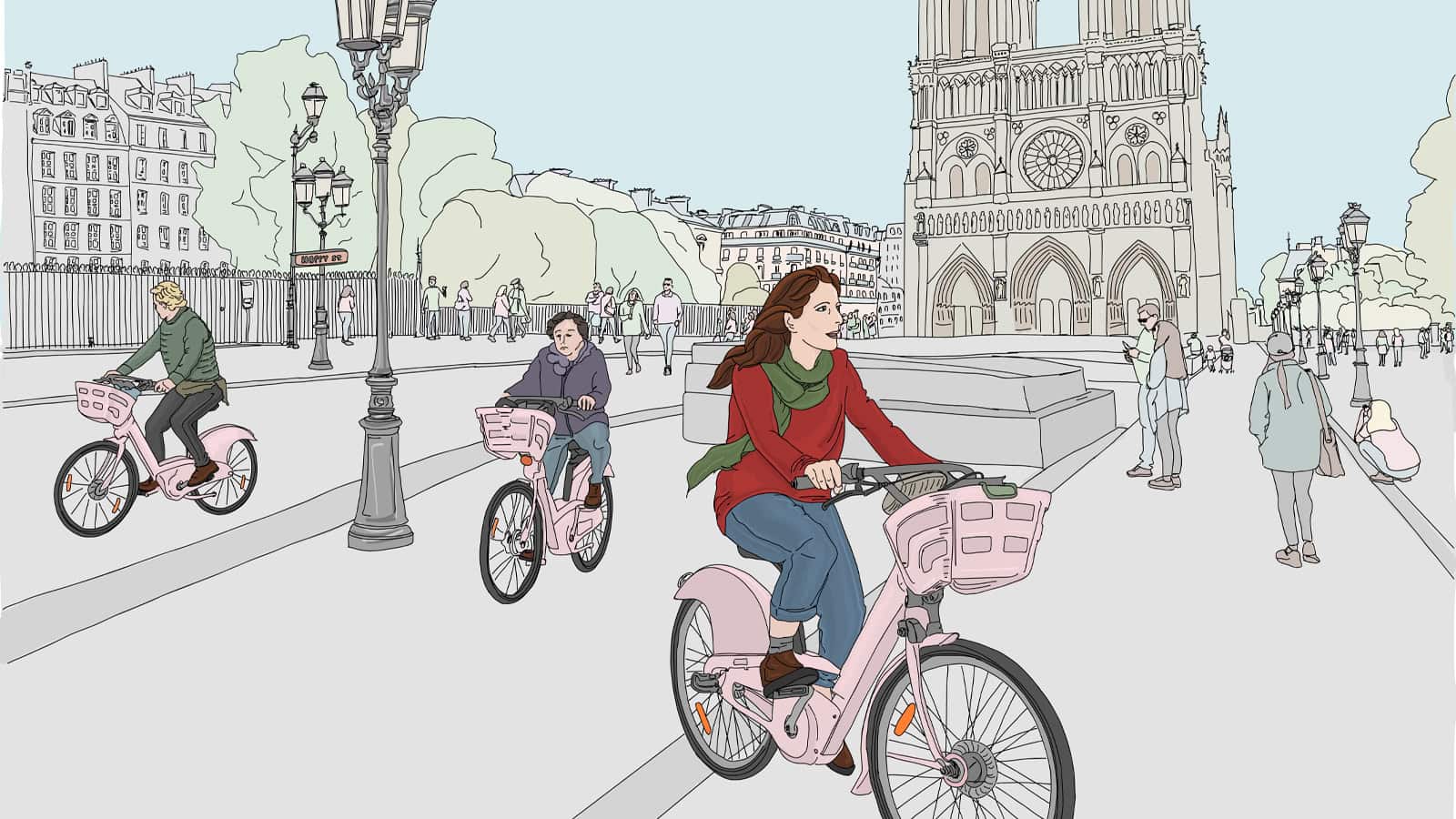 From the world of urban planning, the concept of a 15-minute city is becoming a buzzword. You may have heard about it from the campaign behind Paris mayor Anne Hidalgo's recent re-election, or while browsing the internet in search of the pros and cons of living in a pandemic-frozen metropolis. The concept brings a charge of visions and utopias, which revolve around the city space and its meanings.
Until some time ago, the trending topic for futuristic municipalities was smart cities—where technology and big data ensured citizens were ultra-connected, efficient, and ultimately, inhabiting more livable metropolises. Now the scenario is moving towards the idea of neighborhoods in proximity to services and participatory communities. In short, the ultimate urban strategy focuses on meeting residents' needs within a small radius around their homes: workplaces, schools, healthcare, shops, restaurants, recreational facilities, and parks should be accessible within 15-minutes by foot, bike, or public transit. But what are cities doing to apply this concept to their daily lives, among the challenges of Covid-19, environmental concerns, and the need for change? And what opportunities does a 15-minute city offer?
Paris, France, from la ville lumière to la ville du quart d'heure
Paris has been moving in this direction for some time. Under the mayorship of Hidalgo—who was first elected in 2014—the city banned the most polluting motor vehicles, converted some roads near the Seine into a linear park, and expanded the city's network of public housing into wealthier areas. During her re-election campaign, she partnered with the 15-minute city's originator, Carlos Moreno, a scientific director and professor specializing in complex systems and innovation at the University of Paris 1.
Paris' program of 'hyper-proximity,' is designed to cut air pollution and hours lost to commuting, improve Parisians' quality of life, and help the city become carbon neutral by 2050. Some actions in the new city development include: installing bike lanes on every street and bridge (facilitated by freeing up more than 70% of on-street car parking spaces for other uses); increasing office space and co-working hubs in neighborhoods; expanding the use of infrastructure and buildings outside of standard hours; encouraging people to shop local; and creating small parks in school playgrounds, which are open to the public when students are not using them, to add more green space.
Milan, Italy, a city revitalized by mobility experiments
For Milan, a city built around a central core of workplaces and services, this renewal is inevitable, as an urban evolution: solving the problem of traffic. Its recovery plan aims to guarantee that essential services—particularly healthcare facilities—are within walking distance for all residents while preventing a surge in car travel after the end of the Covid-19 pandemic. There are plans to create 35 km of new bike lanes before summer 2021 and to pedestrianize several school streets by September 2021. Another active experiment is to allow some shops, bars, and restaurants to serve customers on streets and sidewalks.
Portland, U.S.A. best in class, with a long way to go
The 2015 Portland Climate Action Plan sets a 2030 goal to have 80% of residents accessing all of their basic daily non-work needs by foot or bike and to have safe pedestrian or bicycle access to transit. The plan also prioritizes underserved, low-income neighborhoods for complete improvements. The project is ambitious, especially considering that, according to recent studies by the Brookings Institution, Portland residents travel about 10 km on average for their daily needs. Communities here have a diverse meaning of the term "neighborhood" which, perhaps, more than a 15-minute model, could be inspired by shortening distances by distributing service centers among residential areas.
Shanghai and Chengdu, China, strategies in development for the modern Chinese city
In China, social, environmental, and economic challenges are impacting the country's vision of the processes of societal modernization and urbanization. Modernized cities such as Shanghai have already equipped themselves with plans that approximate the concept of a 15-minute city in purpose and structure. The Shanghai Urban Master Plan (2015–2040) in fact includes a community life circle as one of the key objectives of Shanghai's overall urban development. Another strategy is found in Chengdu: its polycentric approach involves a Great City plan to create a smaller and distinct satellite city in its outskirts, where everything will be within a short walk of the pedestrianized center and connected to current urban areas via mass transit.