Services
Our expertise in Artificial Intelligence
We provide knowledge, strategies, and software solutions to enhance businesses through the transformative capabilities of Artificial Intelligence.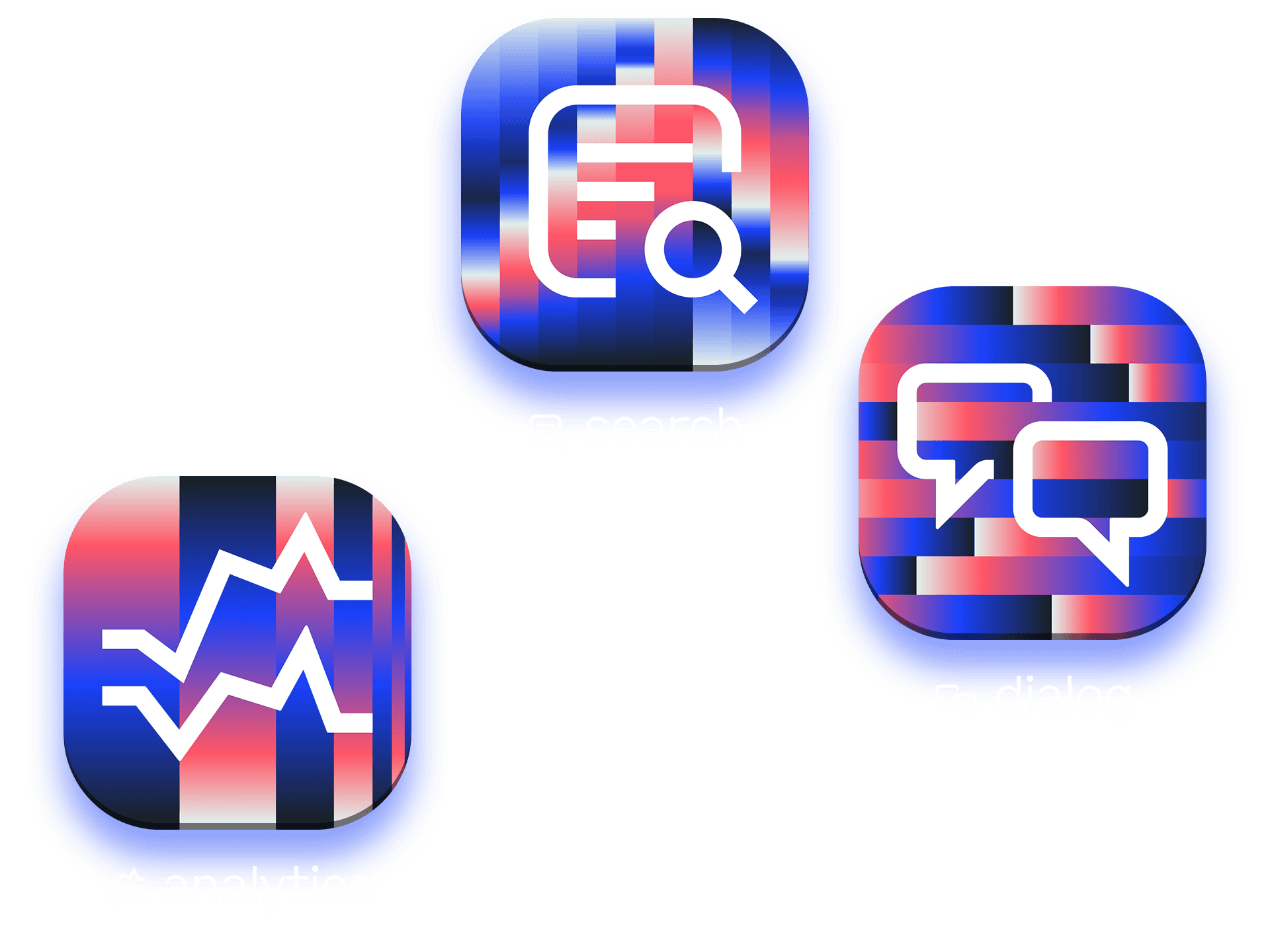 We have been at the forefront of Artificial Intelligence (AI) research since 1999, initially establishing ourselves as a leading research center for language computation. Our journey began with a dedicated team known as CELI, headquartered in Turin with a significant international presence.
As time has progressed, our commitment to academic research has organically evolved into a thriving consultancy expertise. Furthermore, several of our studies have blossomed into innovative software services specifically on Natural Language Processes, Generative AI models and Data Science.
Approaching Artificial Intelligence today means embarking on a journey of Transformative Innovation. A path that requires a crafted strategy combined with the right tech solutions to turn intuitions and data into an evolution of processes and ideas.
Build a strategy to embrace AI means to adopt a systematic thinking, fostering a corporate culture that can cultivate expertise on the subject, and forging a shared perspective. While tools facilitate and expedite work, it is only through a well-planned strategic and organizational framework that we can fully harness the potential and value of technology to revolutionize business, operations, creativity and much more.
Over the years, our experience in implementing AI strategies and solutions has driven the development of several proprietary softwares.
We have built one language engine that has been transformed into three distinct AI services: Analytics, Search, and Dialog. Combining hybrid machine learning and a semantic approach, we guarantee ease of use, minimal time to market, and flexibility.
Our goal is to extract valuable insights and generate knowledge from language and data.
We help you transform intuitions into AI-related ideas and projects.
Analytics
Unlocking insights, empowering data-driven decisions.
Companies often possess a vast source of unstructured linguistic data — natural language texts representing an untapped treasure trove of valuable information.
Analytics enables companies to expand their understanding of data by seamlessly integrating structured and unstructured information, like open-ended questionnaire responses, complaints, emails, reports, and support tickets, among others.
Offering swift and precise analysis in over 15 languages, our speech and text mining platform provides a real-time window into people's sentiments and opinions. After meticulous refinement, the result is invaluable insights that empower organizations to make informed, strategic, and data-driven decisions.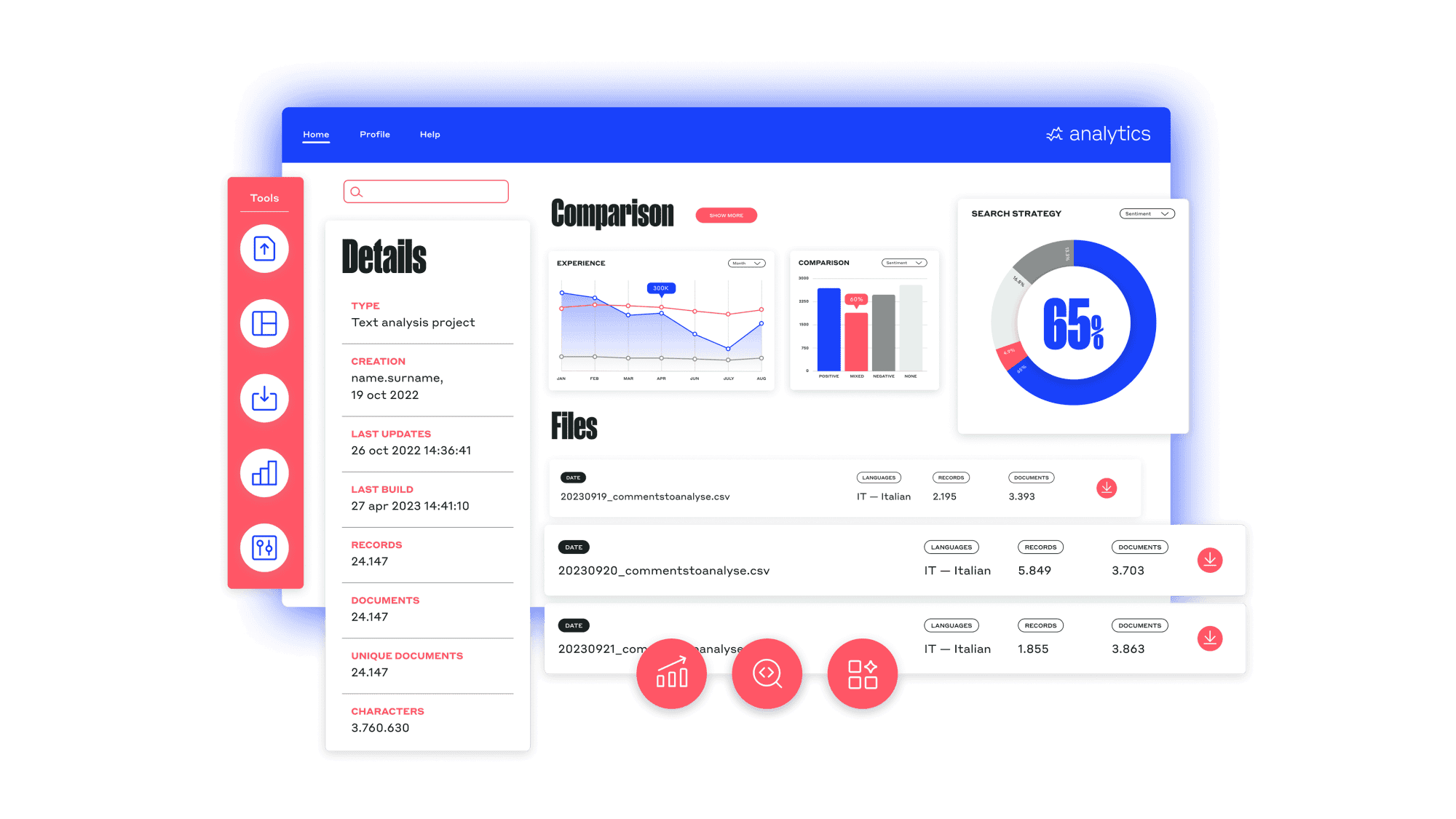 Simplifying complex matters:
Control over data and technology → No more sample analysis. Every insight is backed by reliable numerical evidence. No black-box effect. Even the behavior of the most complex algorithms is explainable and transparent.
Flexibility in configuration and analysis → SaaS, On-Premises, or Hybrid. Tailored customizations are available. Various technologies in a single platform to use according to analysis needs.
Ease of use → No technical expertise required. Analysis results are easily accessible.
Enhance customer experience → Gain deep insights into open-ended survey responses to not only understand but also improve the overall customer experience.
Analyze CRM data → Skillfully extract and harness unstructured information stored within CRM systems. This analysis delves into the vast data pool to uncover valuable insights, patterns, and trends, enabling organizations to make data-driven decisions and enhance customer relationships.
Optimize processes → Enhance the efficiency of handling requests and reports received in unstructured formats, such as emails and reviews.
Search
Navigating knowledge, discovering answers.
Much of the company's knowledge is archived and fragmented among documents, articles, posts, and disorganized resources, but the identification and fruition of information is often complex and not easily accessible — especially if searched using human language.
Search can handle any type of request in natural language and ensure immediate accessibility even to the most complex content. It integrates natural language understanding, facet-based navigation, information extraction capability, search-as-you-type, and result clustering.
This way, exploring content, searching, navigating, and filtering data according to the firm's needs is possible. Search represents speed and scalability in integration with the document management systems of any company.
Simplifying complex matters:
Having a single point of access to information → It assures reliability, the capability to manage a vast number of documents (in the millions), and the essential scalability required for an Enterprise Search context.
Natural language semantic search → Linguistic morphosyntactic resources enable the semantic analysis of user query text and documentation, surpassing the limitations imposed by traditional full-text searches. The semantic approach is employed in conjunction with deep learning techniques to achieve the best results in terms of precision and coverage.
Our proprietary, integrated framework → Search is a complete ecosystem that synergizes multiple elements: specific expertise (computational linguistics, data science, UX, and VX design), a proprietary technological stack, a set of connectors that enable integration with major third-party knowledge bases, a back-office tool for content configuration, a network of linguists, and much more.
Analyze documents → Thoroughly examine extensive documents to extract and emphasize pertinent information, making it easier to identify key insights, trends, or data within the text.
Assess compliance → Conduct comprehensive assessments of technical-administrative documents to ensure adherence to regulatory requirements, standards, and guidelines.
Improve law research → Utilize a semantic search engine specifically designed to streamline and enhance legal research within the Italian legal framework.
Dialog
Enhancing conversations, transforming user experience.
Customers, employees and users desire to access relevant and pertinent information in the quickest and most natural way, utilizing language and engaging through high-quality conversational interfaces.
Dialog is our conversational interface based on Generative AI that leverages state-of-the-art proprietary NLP techniques to understand user language, requests and meet their needs. This is achieved by integrating a machine learning engine and rule-based components. It is a structured framework for building conversational interfaces that organizations can use to respond to their clients' or employees needs in a robust, personalized, and high-value-added manner.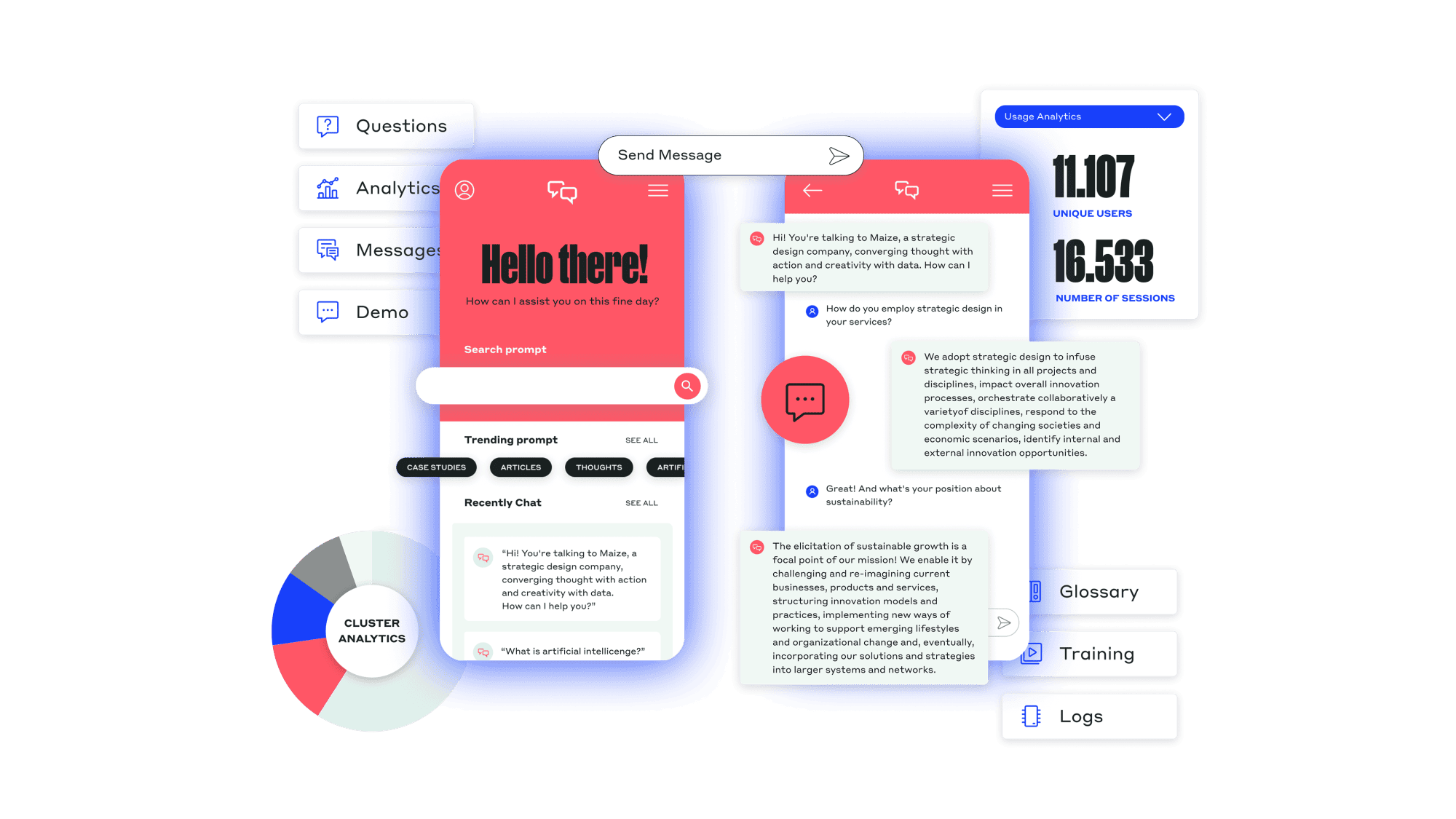 Simplifying complex matters:
Our proprietary framework → A rich ecosystem that brings together multiple elements: specific expertise (conversational design, computational linguistics, UX and VX design), a proprietary technology stack integrated with a set of connectors that allow us to integrate with major third-party conversational platforms (from WhatsApp to Alexa).
Dialogue Manager → Our dialogue logic management system, with hybrid handling of user requests: integration of LLMs (from Google's BERT to Open AI's GPT) for domain requests, proprietary rule-based modules for managing small talk, and content navigation.
Back office tool → From managing the Knowledge Base to monitoring usage analytics and human-machine interactions, Dialog can be used easily even by those without coding experience.
Manage medical information → A digital assistant that simplifies how patients with diabetes, healthcare professionals, and diabetes specialists access health-related information, ask questions, and address concerns about the condition.
Support a bank sales team  → A conversational agent capable of gathering data from various banking sources and assisting sales agents in negotiations with clients.
Automatize customer care → Reduction of customer wait times and call center effort with 24/7/365 automation of customer FAQ responses.