Go pick up the pieces of the market
Before March 2020, the fashion, food, and air transportation industries were skyrocketing. Then, the sudden downfall came.
by Alice Azzolini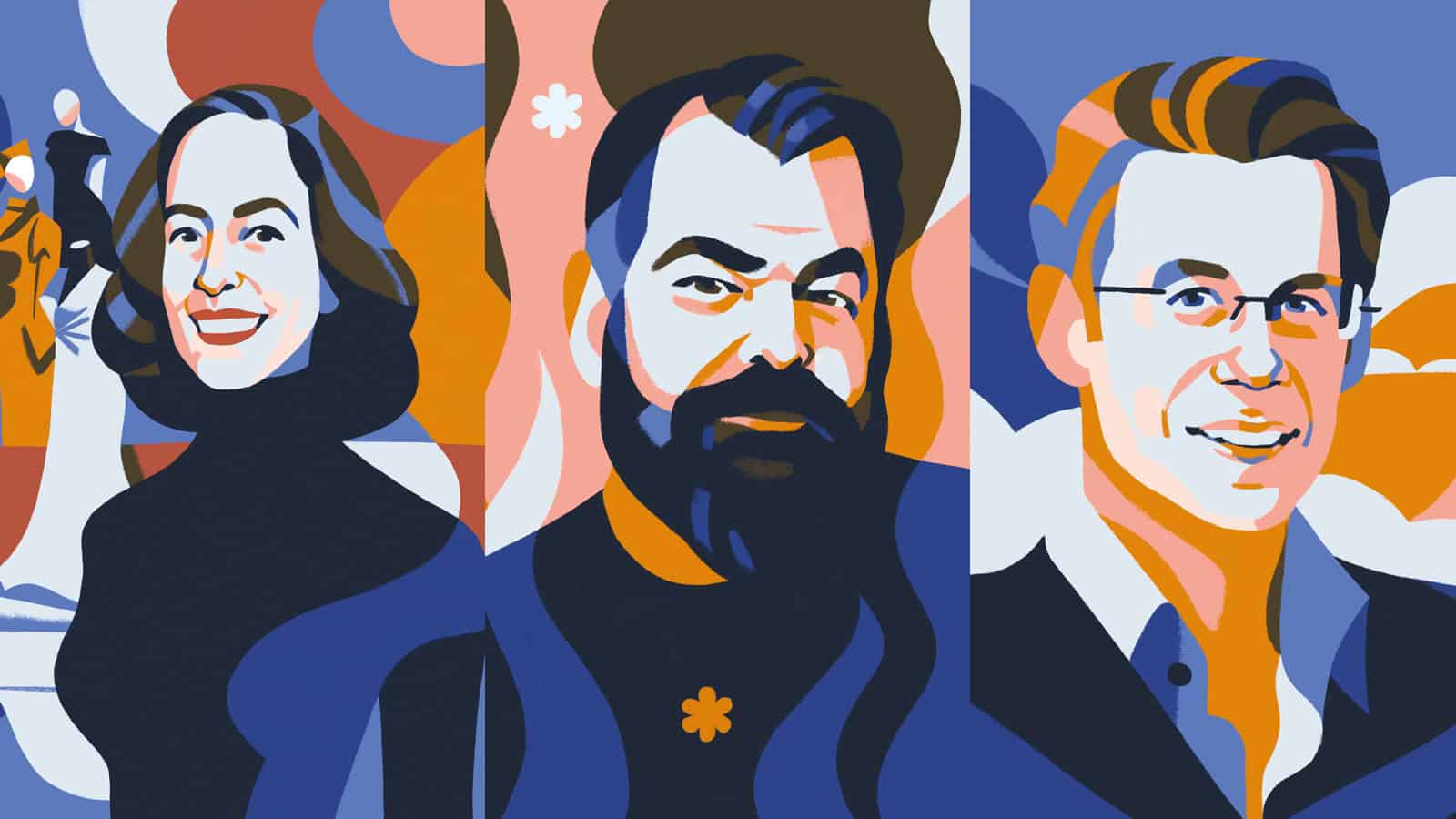 Illustration by Marta Signori
Mao Zedong's motto is said to be: "Everything under heaven is in utter chaos; the situation is excellent." And he was right. Crises are serious and must be taken seriously — the one we are currently experiencing is no exception. But they're also an incredibly short window of time where one has enough wiggle room to become truly revolutionary and draw up new rules, approaches, and practices from scratch — laying the foundation of how the game will be played in the future.
The businesses that are being most disrupted by the Covid-19 pandemic know this very well: they are facing the incredibly daunting task of dealing with the emergency, and at the same time, they bear the responsibility to make the most of this chaos to reimagine a better, more humane and sustainable future. We discussed these perspectives with Pamela Golbin, former Chief Curator of Fashion and Textiles at the Musée des Arts Décoratifs of Paris and Fashion Curator and Expert; Raffaele Alajmo, Founder and CEO of Alajmo Group, a family-owned company that operates in the high-level end of the food industry; and Torsten Wingenter, a travel-tech innovator and former Senior Director of Digital Innovations at Lufthansa Group.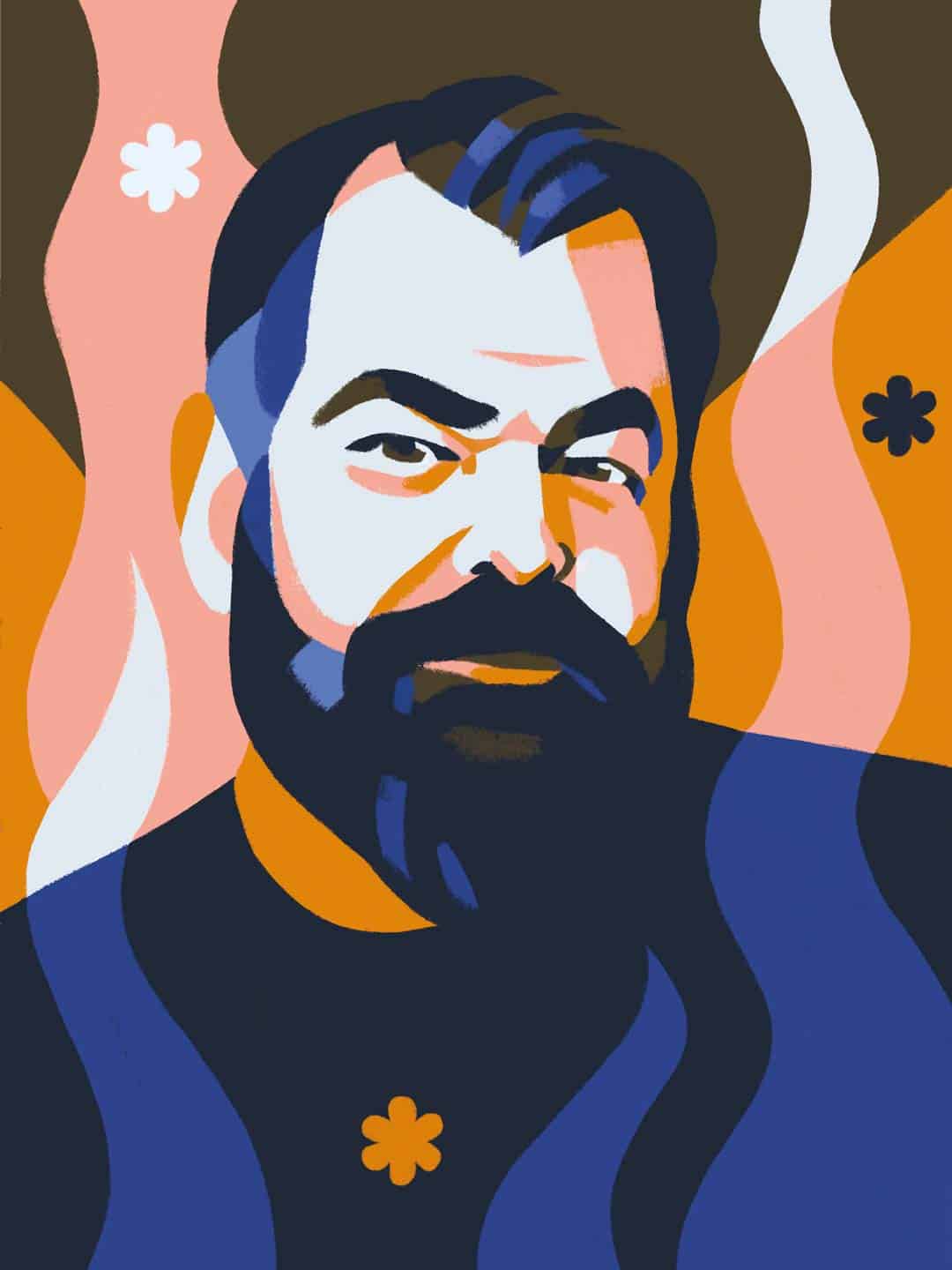 Illustration by Marta Signori
Raffaele Alajmo
Restaurants are the place where people spend a lot of time in a small, closed space and, together with bars, have been forced to close or face severe restrictions for more than a year now. Most of them have tried to cover their costs and minimize damage by offering take-out and delivery services. But those are just temporary solutions and don't fit all. More than a year into the pandemic, the time for real solutions — and opening up again — has come.
The multiple lockdowns of this past year have forced millions of people to cook their own meals much more than before. Has this changed our relationship with food?
Spending all day at home has encouraged people to explore food and pay more attention to it: eating at home 7 days a week leads to craving variety and buying food you would never have bought before. Likewise, there has been a surge in food delivery, and shipping boxes with ingredients and instructions for preparing dishes, an experiment we're also doing at Alajmo and learning a lot from.
But a restaurant is not just putting food on plates. People go out to dinner because it's good for them to hang out in a certain place, with a certain kind of people, music, service, ambiance, and experience that's completely different from what they get sitting at home. They're two completely different things: sometimes it can even be cooler to eat at home.
In recent months, restaurants, along with gyms, have been among the businesses that have been shut down for the longest time, in Italy and around the world. What do you think about these closures?
The restaurant industry is extremely fragmented: there are kebab joints, nightlife bars, and high-end fine dining restaurants. During the pandemic, everything was lumped together, and everything was shut down — although crowds were only occurring at certain types of restaurants. This "treating everything the same" showed up in the policy choices that were made. At least in Italy, there was no feedback and no negotiation with the government — which created further economic damage.
Delivery has grown a lot and has helped many restaurants survive. Have you started doing it? Is it something that will continue in the future, or will it be a temporary solution?
Delivery services enable customers to enjoy a dish if they are within the range of a rider, who picks up a freshly packaged dish and rushes it to their door. For the system to work, the customer must live close to the restaurant.  But for a restaurant like Le Calandre, whose clientele is not local and whose dishes are not suitable for transportation, delivery is not an option nor a stopgap measure that can sustain its business. What is happening in high-end restaurants, more than traditional delivery, is the preparation and online sale of meals for special occasions, meals that customers can finish cooking at home and serve: another solution we are also experimenting with, and from which we are learning a lot.
When things get back to normal, do you think that investment will be required to drive people back to restaurants, or will it happen by itself?
What has happened will leave a major after-effect, in several ways. On the one hand, we have had the opportunity to rationalize and digitize many processes: we now use more technology to communicate with our customers, we have scaled down our menus, and we have analyzed our costs in detail, a process that is essential for survival. All these factors have become assets and will persist even after the pandemic is over.
But that's not it. Service times will change: the highest cost of restaurants is for staff and the difference between nominal and actual closing times. Covid has taught us to stick to timing more, and to have accurate schedules.  
Service will change: waiters will be more focused. We will change how we use space: we've become unaccustomed to being in close proximity, and that will continue for a long time. In general, the pandemic has brought organization where there was often no organization.
Probably, some areas will be reconfigured: the distance between tables will be increased, private lounges will be created — a common practice in many Asian and Middle Eastern countries. It will be a bit like with airplanes: business class will take up most of the space, while economy seats will decrease. The same will happen in catering: customers will be willing to pay more to have more space or a space reserved entirely to them.
Tell me about a good and bad decision you made this year, in which decision-making has been so complex.
The best decision was definitely to put ourselves on the line, and, instead of waiting for the situation to get back to normal, to try to create work for our employees who were unable to work. So, we opened two temporary restaurants: La Certosa, in Venice, and Hostaria in Cortina, in the Alps. This operation led us to challenge ourselves and to stay alive: opening a restaurant does not mean just sending cooks and waiters to a place; it means creating from zero a new space where we can revive the Alajmo experience. A very difficult decision is to understand what could be Alajmo's future business model, which will have to be different from how we operated before the pandemic. And this is what we are working on in these very months.
Illustration by Marta Signori
Pamela Golbin
The pandemic has severely impacted the fashion industry. It has gone from being one of the most flourishing industries in the whole world to collapsing overnight — forcing physical fashion shows to be canceled, retailers to shut their doors in most countries for months at a time, and sales to plummet. Its crisis compounded what was already a rocky time for the industry, which in the last few years has been accused by both the public and the media of being systemically unsustainable, racist, and non-inclusive. But if there's one thing we know about the fashion industry, it's that it is the quintessential house of vision and freedom, and in the past has proven time and again its wild freedom, creativity, and ability to experiment and anticipate the future.
You came into the job market in the early '90s. Do you see a parallel between what was happening back then and what's happening now?
In the '90s, the world was going through a great recession, which, together with a change in generations, forced a huge acceleration in the industry; it is by no chance that the main fashion groups were formed in that period. Today, I feel like something similar is happening: we've gone through an entire cycle — an entire generation of consumers, but also of designers — and we've reached the end of an era.
It's a time of great challenges, but also of great opportunities. Just like in 1993, when we did a systemic change of transformation, now everything needs to be rethought, and reinvented. There will be a lot of changing players, finding new designers, and facing risks thinking about what we need and what consumers want us to do. The transition won't happen overnight: the next two or three years will be years of profound experimentation. The good news is, thanks to technology, now it's easier to experiment — meaning it's less costly to fail.
What kind of crossroads do you see before the fashion industry? What path should it take?
The fashion industry has responded remarkably to the challenges of the pandemic and embraced technological tools that have helped the community to come together and do what it has never done before: conceive, produce, and distribute a collection under almost complete and total lockdown for part of the year, addressing many different situations in different countries. People have been very proactive, and the industry has done whatever it took to not miss its deadlines —not an easy feat in a cyclical system with a set structure and hierarchy.
Also, the fashion community has been extremely proactive in how it has responded to the political, economic, and social aspects of the crisis. The issues surfaced — sustainability, diversity, how the body is seen today —  had already been floating around in the industry for the past 10 years. But back then, they were not seen as "necessary." The pandemic has added a necessity factor to issues that have been on the table for many years, engaging in the conversation a whole new generation of many types of creatives. That's quite an agenda to deal with in less than a year. What's different from the past is that companies today have to walk the walk, and talk: we need to align those issues and the DNAs of the companies in the industry.
I find it quite profound that most of the major fashion houses have really been seeking to align their values with consumers' needs. The next couple of years will be about figuring out how to include those needs, but also how to consolidate what's important for all of the players.
What issues are shaking the industry? How are they being prioritized?
At a time when everything is changing, both personally and professionally, there are so many questions arising in the industry: do we need 10 to 12 collections a year? Do we need to have department stores in every single neighborhood? And what should those department stores look like? Do we need to have differentiation in consumer types? Do we need all of this?
For the moment, it's like when you walk into a room after a huge party, and you think: how am I going to clean this up? Where do I start? Is there one thing that needs my attention? Basically, every aspect of the value chain proposition in the fashion industry has been hit by the pandemic. How do you choose one of them? How do you choose creativity over production, over distribution, over imitation? It's very hard. I think the priorities are different for each company. And even just holding onto your consumer base is a major feat. Everybody's trying to keep abreast, and we'll see what comes out of it once some level of stability comes back into our daily lives. 
How do you envision the fashion industry in a post-Covid future?
Despite the multiple challenges due to the pandemic, I am feeling hopeful about the current developments and transformations of our industry — and the myriad of opportunities. Fashion has become such a global creative force bringing together art and commerce for an emotional journey of omnichannel brand entertainment. Amid the artistic collaborations, cross-industry discussions, creative productions, fashion's natural step would be to move into the cultural arena providing an entry point to Culture for all.
Illustration by Marta Signori
Torsten Wingenter
Crises are nothing new to the transport industry: the most glaring followed 9/11, as it forced airlines and airport facilities to rethink all their processes. But this pandemic truly went beyond anybody's imagination — to the point that many wonder if aviation will ever fully recover. According to travel & tech innovator Torsten Wingenter, the challenge the airline industry is facing is not simply to make travelers feel safe again but to stop looking at its own backyard and rethink the entire customer journey from the ground up, without pretending that people don't have better, or more sustainable, options to flying.
Is the pandemic going to change the air transport industry as 9/11 did — or even more?
I always say that what makes the difference between a good airline and a bad airline is how they cope with complexity and crisis. If there's a situation in which things don't' work out as they should, is it total chaos, or is there a plan? Many airlines are reacting to the pandemic by applying the same strategies they used in the past to address crises — but although the reactions may be similar, we're in a totally different situation because we've never been so unprepared. In the past, we've dealt with SARS and MERS, but the industry was not prepared to cope with such a large-scale situation as we are now experiencing.
How did the industry react to the pandemic?
To put it simply, there have been two main reactions. One is to try and solve the problem by manual processes, such as distancing the seating and so on. The other is thinking about new solutions for it — which would be more radical: do we have to solve the problem in the airport or on the plane, or should we solve it even earlier? Could people be tested before they come to the airport? How long before they reach the airport does the process need to start? In the past, the industry started thinking about the customer's journey only when the customer walked into the airport. But their journey doesn't begin at the airport or on the plane; it starts when people start thinking about traveling. And the pandemic is forcing us to acknowledge that and take a much broader view.
So, on one side, there's the restructuring of the spaces: measuring temperatures, sterilizing areas, implementing contactless technology such as biometrics… On the other, there is a whole industry to reimagine: it's not about looking at how airports will change; it's about rethinking the business. We're not talking about air transport anymore; we're talking about mobility in a broader perspective, about connecting people: what is the role that the airlines and airports play in this? Before, the focus was getting people from A to B. But now, people's needs have changed a lot: the whole experience has been disrupted and has to be rethought from scratch. Do I really need mainly shops in the airport? Or shall I do something different, like setting up efficient meeting spaces, also with holographic or VR tech, and try to respect the travelers' needs well beyond moving them from A to B, like caring for their health and well-being as an airline? Maybe airports aren't shoppable waiting zones anymore? There are many niches where airlines and airports could create benefits, but they also need to work more strongly together and to connect their services in a better, seamless way.
What about airplanes? What solutions are being found to reorganize the space within the plane, considering that travelers would no longer want such close proximity?
Again, a crisis like this forces us to rethink or to really overcome known barriers. We can't afford to keep things as they are, hoping we'll get back to normal. So the idea is not just to change how the seats are arranged, tweak things, or anything like that. We must not think inside the box; we have to take the box away and start from there: that's the only approach that enables us to use our creativity and envisage whole new environments. People will probably travel less frequently, but they'll be willing to pay more to have a better experience. That's why I'm saying that we have to dare completely new concepts where plane departments are not separated any more by the degree of luxury and comfort – or the lack of. Maybe it's rather about booking time in the meeting & work space, restaurant, sleep & rest or workout area in a newly thought plane?
Airlines had two primary audiences: corporate travelers and tourist travelers. Will corporate travelers ever come back again?
Business will never be as it was. We're going to travel just as we did in the past, but we're just going to be traveling for different reasons. Corporate travel will never reach the pre-pandemic level: we're more used to having remote calls, and we value time more than anything else. In the current remote work situation, we jump from a meeting to the other in a second. In this view, time spent flying is a waste of time for a company.
That doesn't mean that people won't be flying. On the contrary, we'll see new segments entering the market: for example, people moving away from the city as their "work space", but going back there from time to time for business or to see their loved ones. More people will embrace a mobile, digital nomad lifestyle and traveling the world – yet with their families.
Ultimately, will traveling be less miserable than before?
It definitely will. Covid-19 is the biggest driver of innovation we've ever had. Airlines really had to slim down their processes. They've been forced to stop thinking about themselves and start genuinely thinking about the customer. At the same time, they've had to deal with the schizophrenic situation of having all of their workforce in temporary lay off. The team leaders are really looking into how to manage getting all these people back on board after such a long time. That's something that's not talked about as much, but it definitely is something that we have to tackle.
Speaking of layoffs, there's been some turmoil lately in France, as some suggest banning short-distance flights: this would benefit the environment, but it would also impact the workforce. What do you think about it?
For a long time, airlines ignored sustainability. They thought there was very little they could do about it, and that at the end of the day, that was not up to them. Now, as more and more people refuse to fly due to environmental concerns, they're taking it seriously, and they're aware that they need to deliver answers. Will these answers be delivered fast enough? Unfortunately, I don't think so. But again, we do and will see a lot of innovation here in the future where I see first moves.