Generations debate: It's (not) all about data
An update from our project exploring the viewpoints of different generations on the evolving world of work
by Elisa Nicolini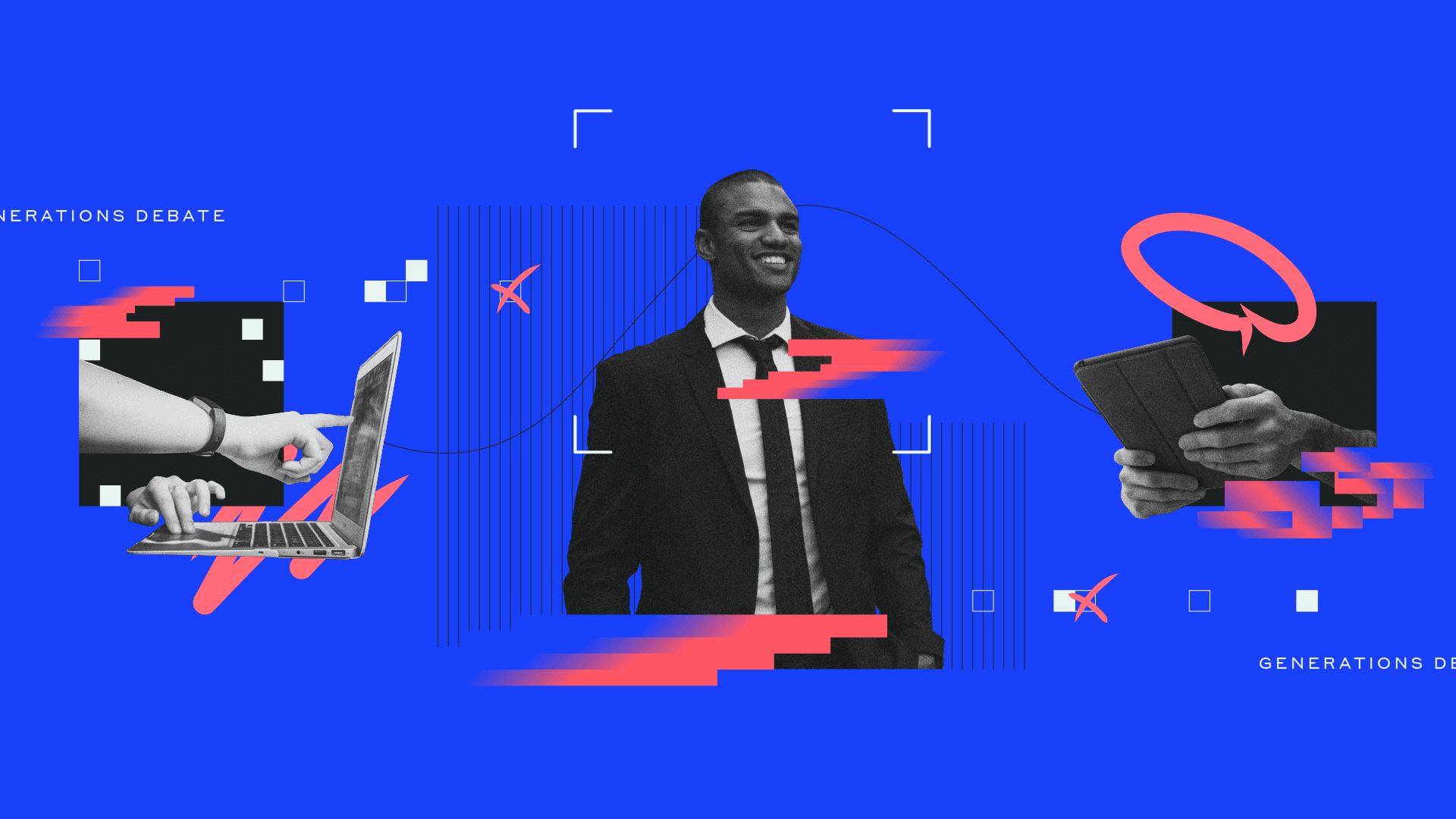 A few months ago you might have come across our article where we first introduced Generations Debate, a mixed-method research project that aims to explore the meaning and perception of the world of work for different generations, from Baby Boomers to Gen Z.
Do you remember we last mentioned a few of the most relevant mindset and behavior changes that accelerated in the past few years? That's where we started. The growth of green jobs repositories, organizations and governments offering the opportunity to work less hours with no salary reduction and, finally, 'burned-out' top executives leaving their high responsibility positions are just a handful of clear evidence of the shifting world of work.
We, as MAIZE, put our different skills to work on two main fronts: planning and executing both qualitative and quantitative methods of research to uncover the multifaceted reality of the world of work across generations. As the project unfolded, it proved to be very near and dear to our hearts, as it stemmed from our curiosity to go deeper into how people perceive ongoing changes, what they care about, which aspects are worthwhile to invest time and effort in… and ultimately what will make a difference in the workplace of the future?
A first glimpse into the results of our quantitative research
We created a questionnaire with a socio-cultural approach: thirty-one questions covered what we think are the most relevant aspects of a person's life events, milestones and expectations that impact how they navigate the world of work.  
By collaborating with a data collection and analytics firm, we distributed the survey in five European Countries: Italy, France, Germany, Spain and Sweden. The questionnaire reached 500 respondents for each one of the generations we considered: the so-called 'baby boomers' (born between 1946 and 1964), Gen Y (1965-1980), Gen X (1981-1996) and Gen Z (1997-2010) consisting of 2000 people in total. Along with demographics selection criteria, we selected respondents who are currently in the workforce and are employed in an organization, either small or large, private or public. 
Indeed, the focus of the survey is to gain insight on the relationship between the perception of work for people that belong to a group, share a vision and common values and what organizations offer them. For this reason freelancers were not considered in the panel.
Ultimately, we want to provide a comprehensive overview of what is happening in the world of work, reinforcing certain tendencies and debunking myths, eventually supporting companies to act with a deeper consciousness of what drives the evolution of mindsets regarding the job field.
Here are a couple of sneak peaks…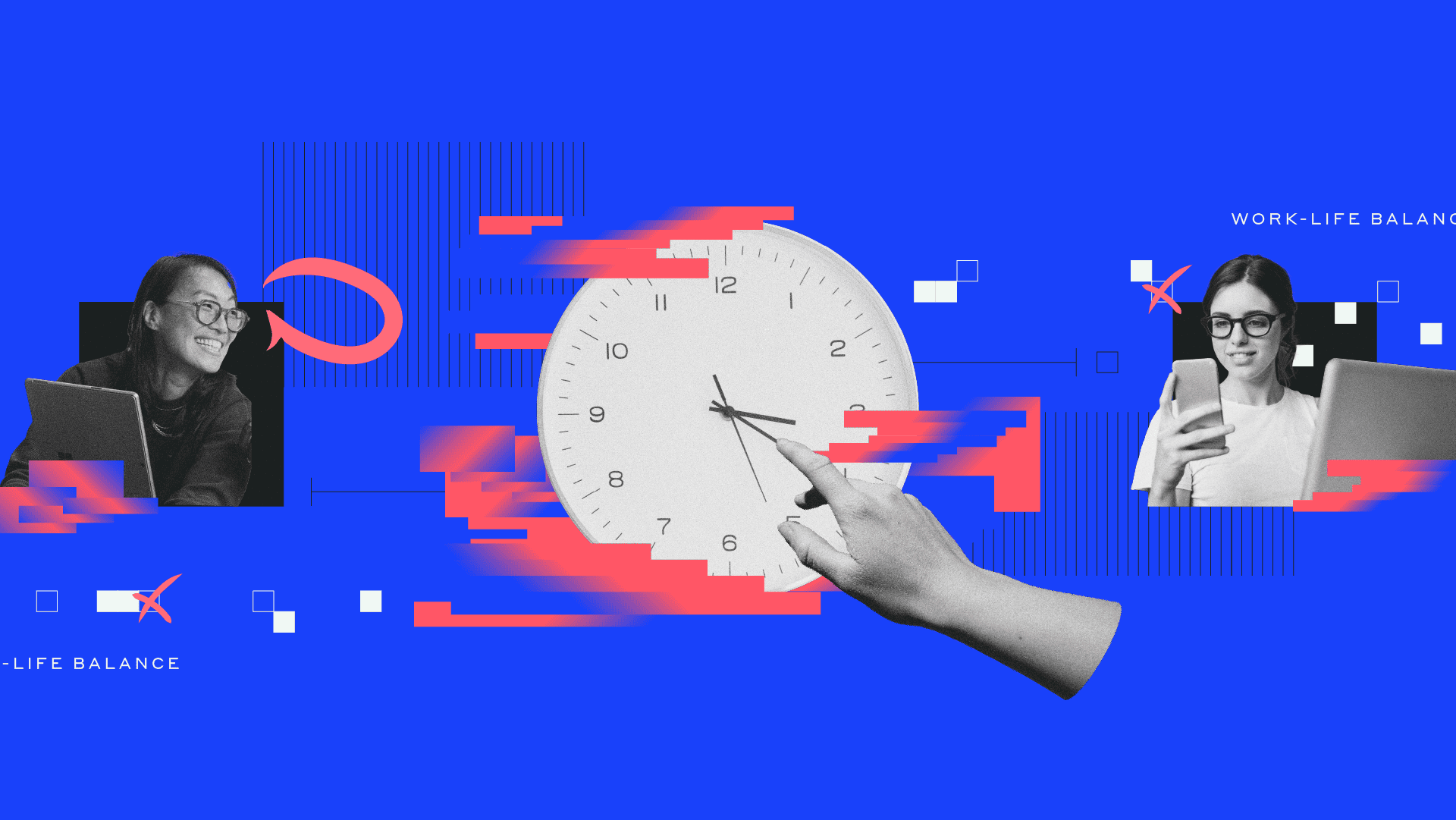 Feeling and getting support from organizations
Today's wide availability of study programs, continuing education courses, and the emergence of new upcoming professions are making the path from the first job to retirement more complex and fragmented. Of course there are several pros and cons to that. 
In this context, organizations are expected to provide support to the evolving needs of their employees in different periods of their lives. In fact, work conditions, benefits and welfare are playing an increasingly more important role in how the workforce navigates the world of work. Such as, how people choose their first employer, what makes it worthwhile to take the plunge and shift careers, whether to take a sabbatical, and when to finally quit and retire.
The discussion around being able to blend work obligations and one's personal life activities has been steadily increasing in popularity, especially since we revalued the concept of time and workplace during the Pandemic. This topic is usually advertised as a wake-up-call stemming from the most conscious younger generations. However, the data we collected revealed that achieving balance between work tasks and other activities is the top priority across all four generations with the most positive answers coming from Gen Y respondents, aged between 27 and 42. Despite growing older and shifting their priorities, Gen Y, also known as Millennials, continue to show dissatisfaction with employers that don't pay enough attention to the work-life balance 'issue'.
Indeed, Gen Z might be the loudest generation in advocating for jobs — through new movements on social media and sometimes offline — that allow them to self-manage their time, but it only makes sense that it's a desire for a 23-year-old as much as it is for a 51-year-old individual.
Beyond side hustles
The creator economy (meaning: producing digital content and earning money directly or indirectly from an online audience) has been steadily growing in Europe and is projected to continue to do so in the upcoming years. The European Commission is providing around €300 million to incentivize artistic and creative expression with calls for proposals of creative businesses.
Our survey revealed that 3 out of 5 Gen Z respondents have or have had a job that was born out of one of their interests and passions. For those who are determined — or lucky enough — to create the conditions for it, a new business stemming from one's passions and hobbies can turn into a full time job and become the primary source of income. 
On one hand, with easier access to digital platforms and means of support that enable connections over the sharing of original content, younger generations have shown a greater drive for starting entrepreneurial activities. But it might just be short-sighted to not consider that more pressing concerns about the world's ongoing state of uncertainty and instability might be a significant reason for self-starting an alternative career. 
And now what?
Now that we have gathered all of our data, we want to contextualize it by involving people in a live, in-person workshop. Literally, giving a voice to numbers. During a full day in a studio in the heart of Milan, a small group of workers from various generations and with different backgrounds will come together to share first-hand lived experiences, dreams, and fears about their career and the greater job world. 
We should be able to tell you what we expect from this day, but the truth is that we have been referring to it as an 'experimental workshop', because despite our efforts in designing the activities and interactions we hope to live and enable an experience that is full of impromptu moments and unexpected exchanges. And that's the beauty of it.
But in the meantime, if you are dying to know what came out of this survey and are interested in a critical analysis of the data we collected, stay tuned to see a comprehensive report that will shed light on what it is that moves people in the world of work.